Tag Archives:
digital scrapbook layout
When it comes to scrapbooking Valentine's Day, there are several topics you can choose from. You may want to make a page to remember a special Valentine's date, a page about someone you love, or a child's Valentine's Day party at school. Perhaps you could tell a story about how you and your special Valentine met, or create a page about a favorite romantic spot or memory.
Check out these creative scrapbook layouts full of inspiration for scrapbooking your Valentine's Day photos. I like that the first layout uses a dark gray color as the primary color for a layout about her son while another layout uses black as its primary color for a layout about a Valentine's Day date. This use of non-traditional colors made the layouts stand out to me and proves that you aren't limited to red and pink for your February layouts.
Links to layouts:
I am excited to start selling some of my designs over at Etsy. They are available as instant downloads so you can start using them right away. 🙂
I just wrapped up this new two-page (24×12) digital scrapbook template. It is one of my new favorites (of course, I think that about every new product I create!)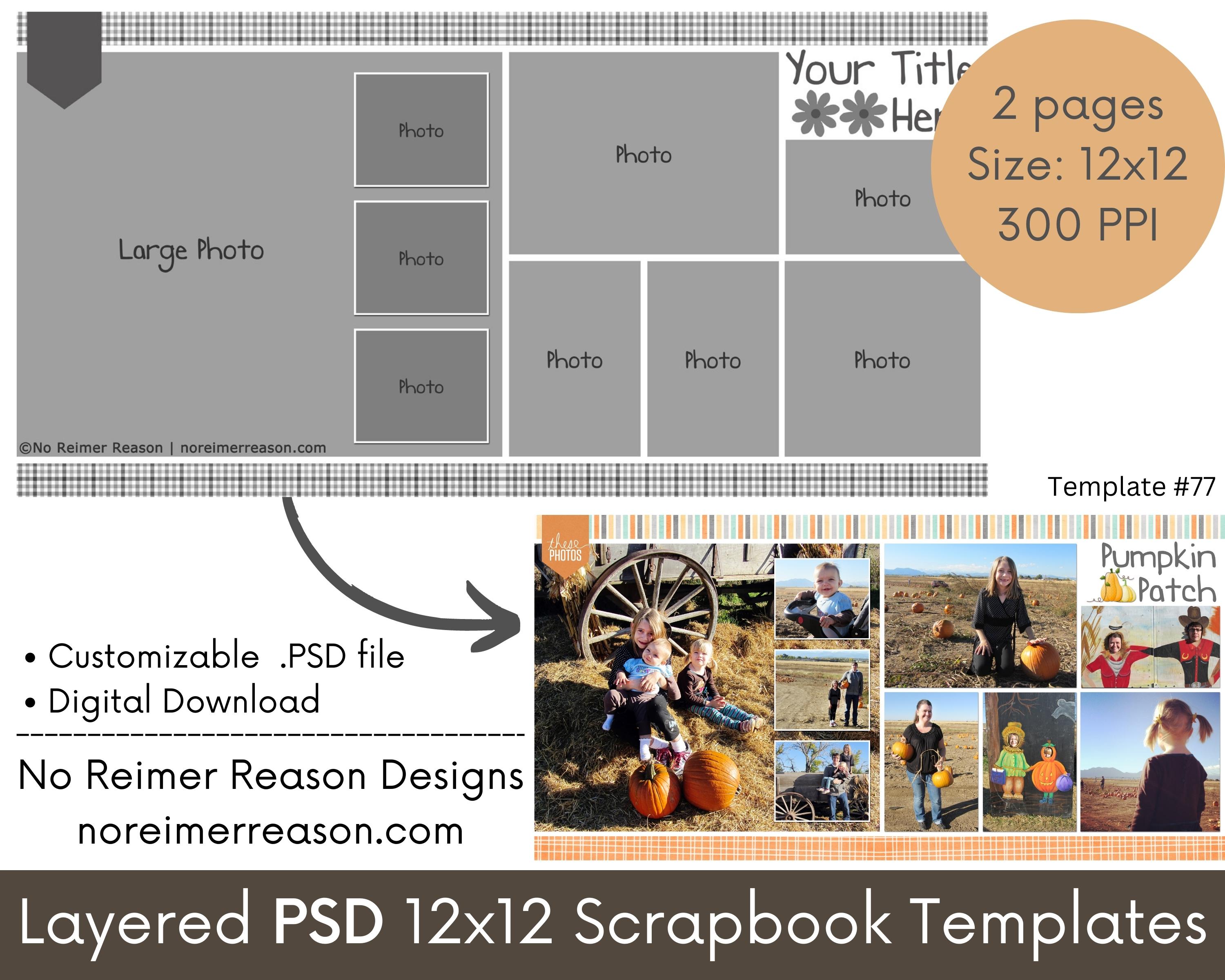 Sample Layout: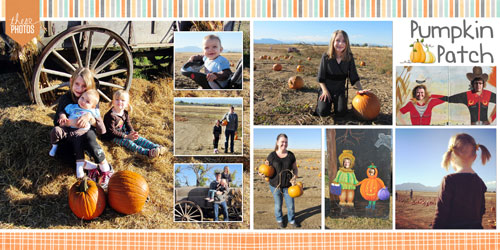 Credits: Papers by Traci Reed, Tag by Paislee Press, Pumpkins by Ellie Lash
This template also works well for single page layouts too!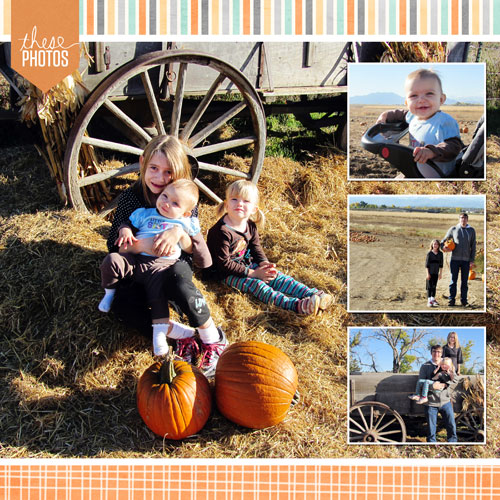 I hope to start adding more product soon (which may include bringing some of my old favorites out of retirement!)
Sometimes I find myself sitting at my computer all evening, willing myself to come up with a scrapbook layout and coming up with nothing. This could be in part to my addiction to Facebook and reading blogs too. 🙂
To get out of my scrapbooking rut, I decided to try using a sketch/challenge over at Ella Publishing. It seemed to do the trick, as I was able to get another layout completed tonight. Hooray!
This is my Breezy girl at 8 weeks. She is really starting to interact and socialize with us more and just seeing her smile makes me smile too. I get a thrill of happiness every time I pick her up and hold her close.


Credits: Layout based on sketch by Donna Jannuzzi found at Ella Publishing; papers from "So Sweet" kit by Zoe Pearn; hearts and sparkles from "Happiness" kit by Three Paper Peonies.
I think you can still get Zoe Pearn's "So Sweet" kit for free by subscribing to her newsletter here.