Digital Scrapbook Layout Template Pack for Photoshop
I have a new scrapbooking template bundle perfect for jump-starting your creativity in Adobe Photoshop Elements (or your favorite scrapbook program that can accommodate layered .PSD files.)
There are many reasons why you might use a Photoshop template for scrapbooking. Here are a couple of my favorite reasons why I love templates and use them regularly in my own memory-keeping:
Templates can save you time. When you use a template, you don't have to start from scratch with your design. The template already has a basic layout, so you can just add your own photos, text, and embellishments. This can save you a lot of time, especially if you're short on time.
Templates can help you express your creativity. Even though you're using a template, you can still add your own personal touch to your scrapbook pages. You can change the colors, fonts, and embellishments to match your style. You can also add your own photos and text to tell your story.
Both template packs are in my Etsy shop. You can click on the image previews below to go straight to the individual listing you prefer.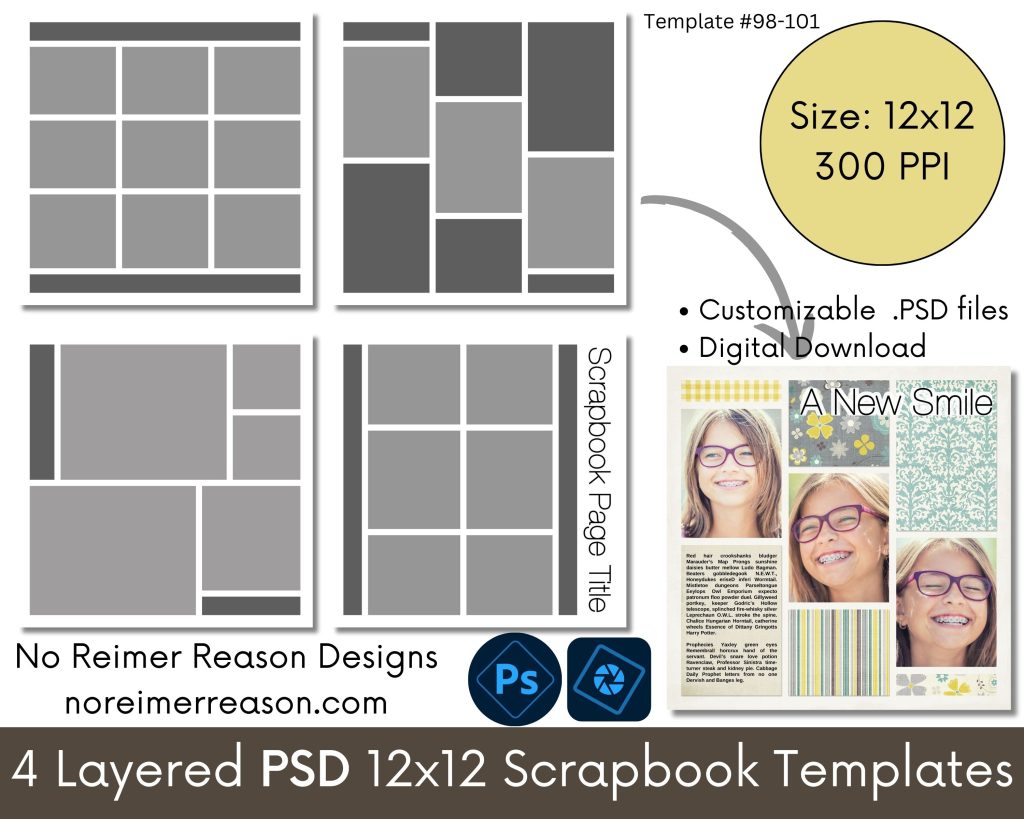 Even though these are four individual scrapbook layout templates, they are made to coordinate and look fabulous side-by-side in your albums, too!