Free Digital Scrapbook (LAYERED) Quick Page
Happy New Year everyone! I have a little Digital Scrapbook Quick Page to share with you all.
Have you ever come across a quick page that you really liked, but you wished that perhaps it had room for one more photo? (This is me all.the.time!) Or maybe you wanted to change out one of the papers or embellishments to make a place for journaling or a different paper or embellishment? Welcome to LAYERED Quick Pages.
Although Layered Quick Pages have been around for awhile, I haven't run across too many. I hope they gain in popularity soon, as I love the extra flexibility they give me. You can use the different layers as clipping masks, much like a template, should you desire to change out the paper layers with other papers or even additional photos. You can also hide layers that may not work with the photos you plan on using.
In your download file, I am including the normal PNG file and I will also be including the layered PSD file for you to play with, should you so desire.
If you have never played with a Layered Quick Page before, there is a tutorial at The Daily Digi.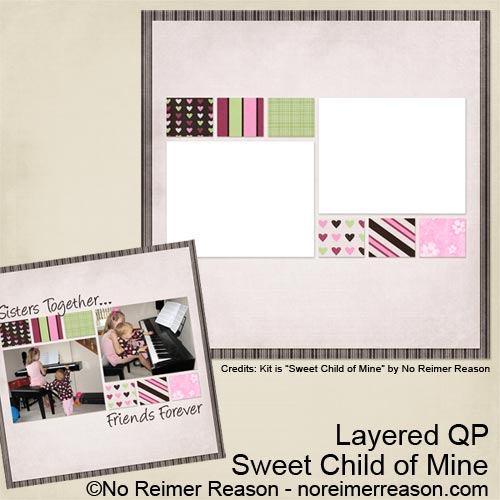 You can click on the preview above to download it or download it here.
Here is the layout that I used to create your quick page.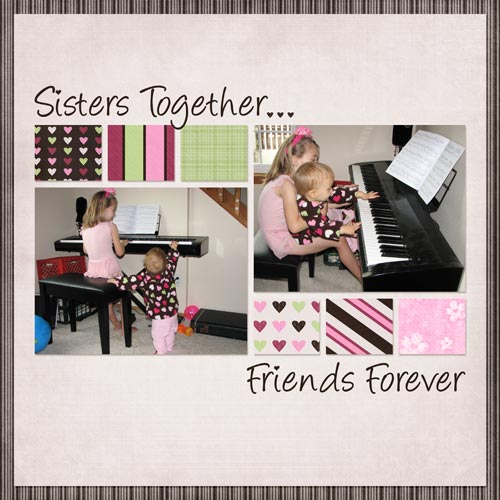 Don't forget to pick up the free Sweet Child of Mine Scrapbook kit while you are at it, if you haven't already done so. 🙂