Free Digital Scrapbook Template #60
I have another freebie template ready for download. Finally!!
Here is the layout it was created from.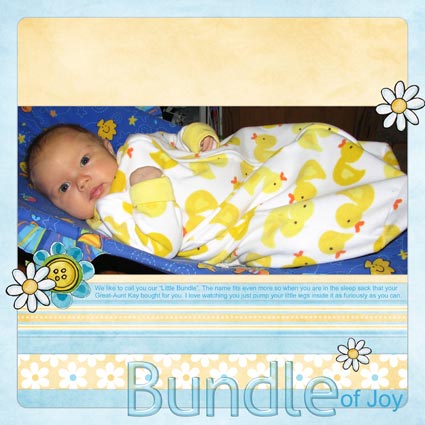 This layout was inspired by a beautiful page created by Rebecca Cooper – the original can be found here.
Additional Layout Credits:
"Rub a Dub" kit by Kristen Cronin-Barrow
Alpha is "Basic Acrylic" by Delicious Scraps
Doodles by Kate Hadfield
And here is the template. You can click on the image to be brought to a page of all of my freebies available for download.