DST Multi-Photo Challenge and a FREE Template
Update: Challenge is over as of January 18, 2014. If you are interested in either template, they can be found in my Etsy shop.
—
My Multi-Photo Challenge is up and ready to go for the DST Winter Get-Together. I am so excited!
For all the details regarding my specific challenge, the forum thread is here.
My challenge is pretty simple.
Submit a NEW layout using at least THREE unique photos on a single page. Layouts should be posted at DST in the DST Winter Get Together Gallery. NOTE: If you can not see the DST Winter Get Together Gallery in your drop down list when uploading to the DST gallery, just post your layout in Recent Digital Layouts and link it in the challenge thread post so I can find it. DST owners are aware of the problem and hopefully are working on the issue.
Post a link to your layout in the challenge thread post.
You have ONE WEEK to complete this challenge. I believe the deadline is 11:59p.m. EST next Saturday (1/18).
If you haven't already, make sure to sign up for the DST challenges so you are eligible for all the prizes here. (Even if you only plan on completing 1 or 2 challenges, please sign up.)
And now to the freebie information. This challenge comes with a FREE template if you'd like motivation or need inspiration. NOTE: You do NOT have to use this template for this challenge. It is a free gift. 
Also, all participants in my Multi-Photo challenge this week will also receive an additional FREE template just for playing. 🙂 Both templates are available in a 12×12 and an 8.5×11 version.
You can click on the images below to download the free templates. The links to the Participant bonus templates will be sent out to everyone who completes the challenge once the week is up.
FREE Participant Bonus Template – 12×12 version

Free Participant Bonus Template – 8.5×11 version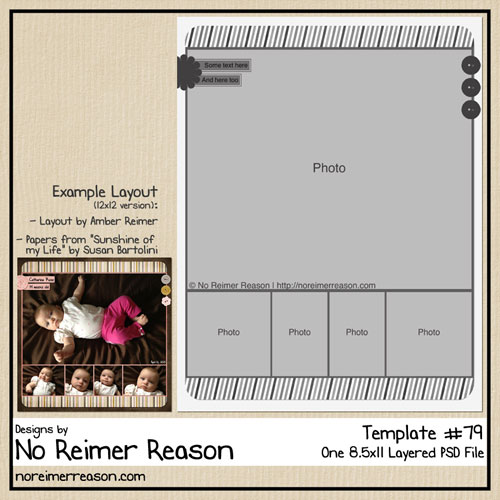 NOTE: The links to the free templates will be expiring after the January 2014 challenge is over, at which time they will be added to my Etsy shop.
The home base with the information for all the challenges and prizes is here.
I cannot wait to see your layouts!