Free "Fresh" mini-kit – DST Blog Train
Thank you to everyone who took the time to read my post about Anne and also to those who donated toward her adoption grant. I appreciate it so much. I am adding a widget in my sidebar for her. I am still praying that her forever family will find her and adopt her soon. Don't forget that you can still make donations or pray for Anne or any other sweet orphan at Reece's Rainbow. If you haven't checked out the Reece's Rainbow site, I encourage you to do so. Your heart will be touched by all the sweet little faces that are waiting for families.
Okay, on to business. I joined the DST Blog Train for August because I knew that I needed a little kick in the pants to get some more designing done. It worked. I have a little mini-kit available for you. 🙂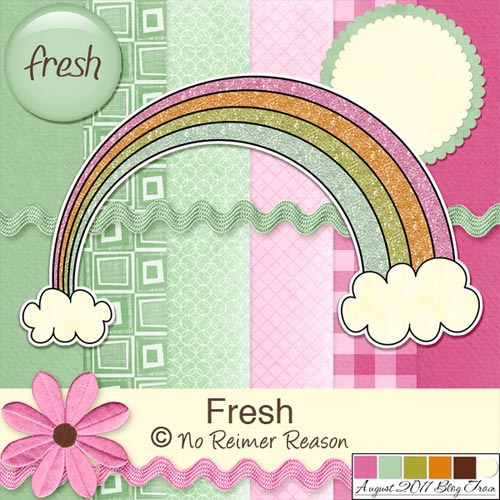 Download the "Fresh" Digital Scrapbook Kit
If you found my blog from the DST Blog Train, then you most likely arrived from Outside The Box Design Studio.
Your next stop on the DST Blog Train is Ramona Memories.
For a listing of all participating designers, you can check out the Blog Train Blog.
Thank you for your time in leaving a comment. Each one makes my day!