Zoey's Closet
My friend, Myndi, has been busy raising awareness for the sweet kids on Reece's Rainbow and specifically for a little 3 year old girl named Annabell. Myndi has been busy sewing adorable dresses and aprons as a part of a project she is calling Zoey's Closet, named after her daughter. The winner gets to keep one dress and then has another one to give away to a friend while telling them about the Zoey's Closet and Reece's Rainbow. I was the lucky winner for June and I am thrilled with the dresses!!
Here are a couple pictures of my daughter wearing the "AnnaBanana Dress". Which works out well since we often call Adrianna our Adrianna-banana. Adrianna loves this dress so much that she has worn it for the last 2 days in a row.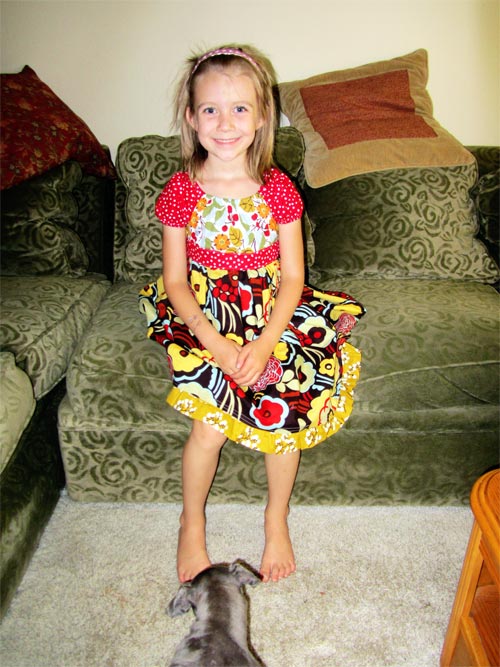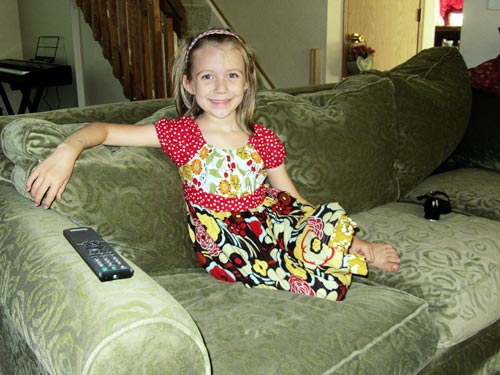 And here is Zoey wearing the "Hope Dress".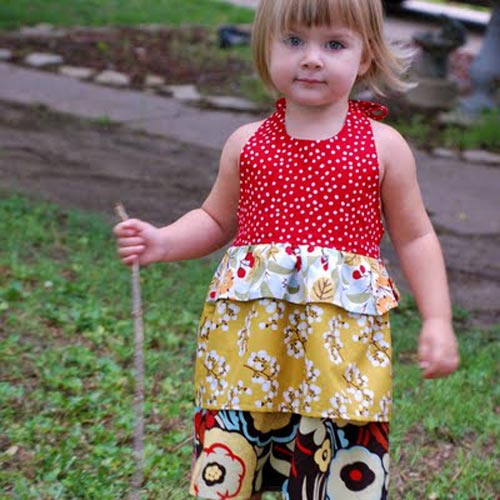 Aren't they adorable? (Both the girls and the dresses!) I am having a hard time deciding which dress to keep and which to give away – I love them both!!
Well, Myndi is hosting another great giveway on her blog for the month of July. This time, it is for some cute art aprons named after two more precious children on Reece's Rainbow, Thalia and Josie. (Update: it looks like Thalia has found her forever family – hooray!)
Here are a couple pics I lifted from her blog.
It is so easy to enter the drawing to win these.
Each one gives you an entry into the drawing. Make sure to leave a comment on the giveway page so Myndi knows how many times to enter your name in the drawing!
Thanks for looking.