My 1st Project Life Layout
I have been eyeing layouts from the whole "Project Life" trend for a few months. I am really drawn to the clean layout style that most of them present, along with the ability to add multiple photos to a layout that aren't from the same event. I have such a hodge podge of photos from different days/events that I don't want to necessarily create individual pages for, so after pinning several layouts that inspire me to Pinterest, I decided to jump in and make a layout for myself.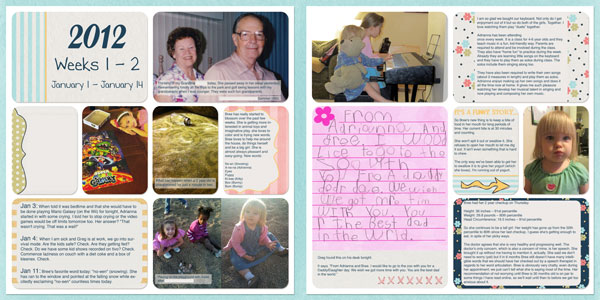 Credits: Kit used is Amy Jaz Design's "All Around Town," Arrow from Jady Day Studio's "Silly Silly Bo Billy" kit.
Page 1: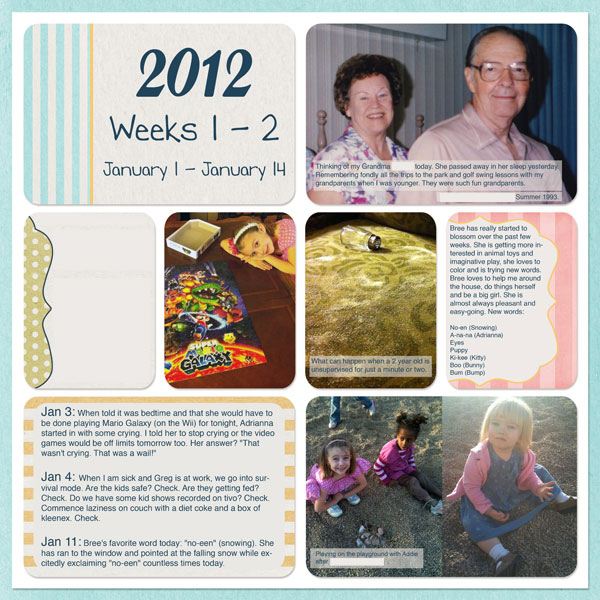 Page 2: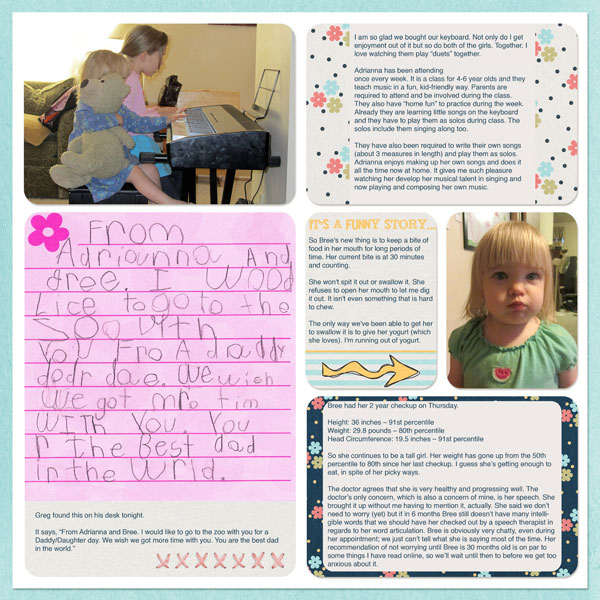 Honestly, these pages took me all afternoon to make. But that is partly my own fault since I decided to make my layouts from scratch rather than using one of the templates out there. And I tend to be pretty nit-picky about making things line up just right. But I am very pleased with the result. These have a lot more journaling than I originally thought I'd be able to include, thanks to my old Facebook status updates and blog posts. And even better – these are the first layouts I have scrapped in months! I hope the creativity continues.
I think I will do some more layouts like these in the future. As mentioned before, I love that I include so many pictures and pieces of our lives on one page that normally wouldn't warrant their own scrapbook layout.
Have you tried your hand at making a Project Life layout? What do you think of this latest scrapbooking fad?