Free Digital Scrapbook Template #65
Hello world. Or hello to the one or two readers I have left after my long periods between updates this year. 🙂
I've got another freebie template for you. It is a two-pager with room for up to 8 photos.
Here is my layout that I used to create the template.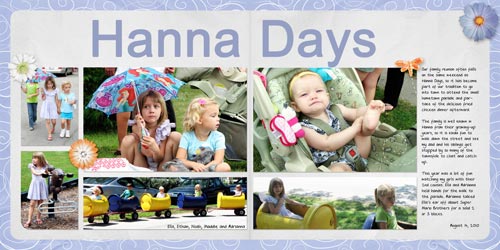 Credits: Kit used is Sweet and Simple #10 by Gina Marie Huff
To download the template, please click on the image below. You will be brought to my download page containing all of my available scrapbook freebies.