Mommy's House & Daddy's House
Adrianna enjoys playing in her house. She likes it even more when we join her in the house. When she wants me to come into the house, she calls it "Mommy's house." If she wants Daddy to come in, it becomes "Daddy's house." She will then hold the door flap open to encourage us to enter.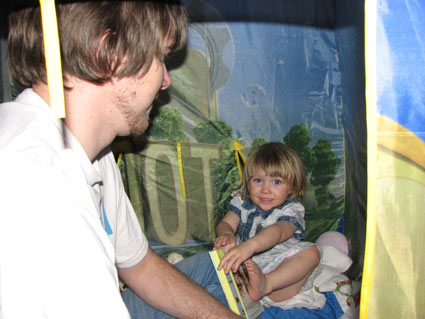 I love her new smiles that she flashes for the camera!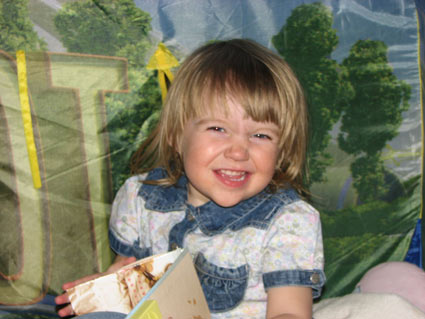 She really does look a lot like Greg when she smiles like this.