St Patricks Day
This past weekend, we drove up to Wyoming to spend time with my family. We got word that both of my sisters were going so we figured it would be fun to go too. We had a lot of fun playing games (Taboo, Big Boggle), watching movies (part of Star Wars and also Click, which made me cry), and jumping on the trampoline.
Adrianna got to "jump" on the trampoline for the first time. She was pretty hesitant and hasn't really figured out the whole jumping thing, but she was a lot of fun to watch.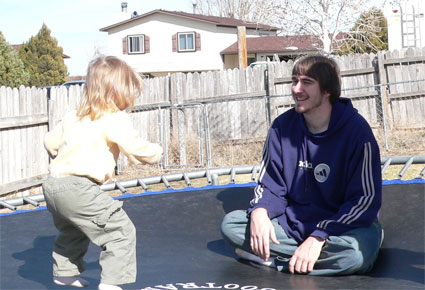 Later that evening, us girls got on the trampoline and jumped while Greg and Dad did some stargazing.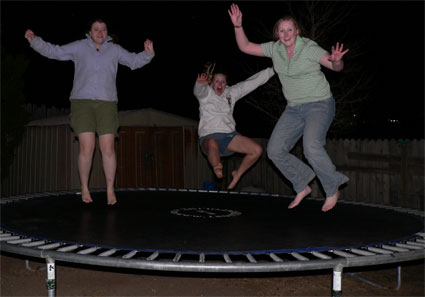 One awesome thing about Wyoming is how bright and beautiful the stars are at night. When the weather is nice, Greg and I like to lay on the trampoline at night and just talk and look up at the stars.
On Sunday we went to the church I grew up in. I enjoy visiting this church because the people there are so loving and friendly. Adrianna was a little charmer and enjoyed flirting with all the people, showing off her teddy bear, and lifting up her skirt and showing off her diaper too.