Get Me to the Church on Time
So we forgot the time change again this year. I showed up to church an hour late. Whoops. I should have remembered since our tivo's time was all screwy last night (before the change even took place). So I guess I will lose my precious hour of sleep tonight instead. Which works out fantastic since I have to get up at 5:00 a.m. on weekdays. *sarcasm drips from my fingers as I type this*
Greg, Adrianna, and I spent the afternoon at the Denver Zoo. The weather is in the sixties, sunny and gorgeous, so most of Denver had the same great idea. I even ran into a coworker there. She sits in the cube next to mine.
Adrianna's favorites today were the penguins and the geese. Although if you would ask her, she would tell you that penguins are geese. At least that is what she kept calling them as we watched them swimming.
Adrianna gets a better view of some birds on the ground in Bird World.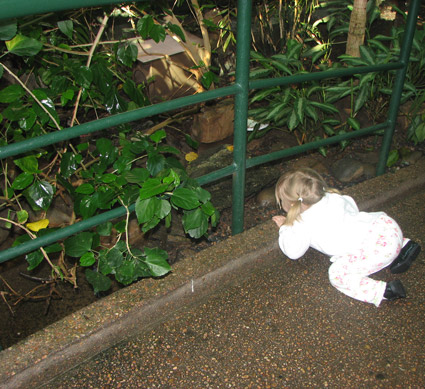 Greg and Adrianna in Bird World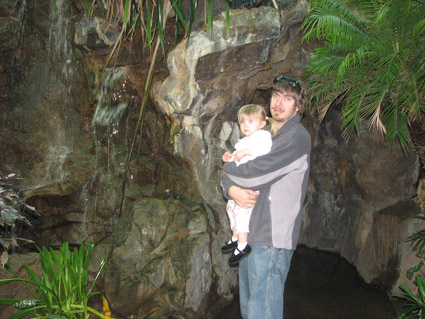 Amber and Adrianna watch the birds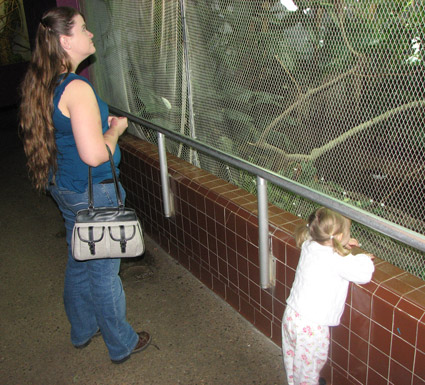 Various Zoo Animals we saw today