Oh, the Weather Outside is Frightful
But working from home is so delightful!
The Denver area is getting hit with a major snowstorm today. It has been snowing and blowing all day and shows little sign of stopping even now. It is so bad that both our workplaces let people go home early and virtually shut down some areas. People who volunteered to stay late to take care of things have been offered hotel passes. Tomorrow hourly employees at my place of work even get extra pay. Too bad I am salary.
I am thankful that both Greg and I can work from home though rather than braving the elements.
Adrianna took a FOUR hour nap this afternoon. Yep, four hours. We let her sleep because she hasn't been sleeping well at night. It also allowed us both time to get some working hours in.
Greg had to shovel a little area in our yard so that our dogs could do their business.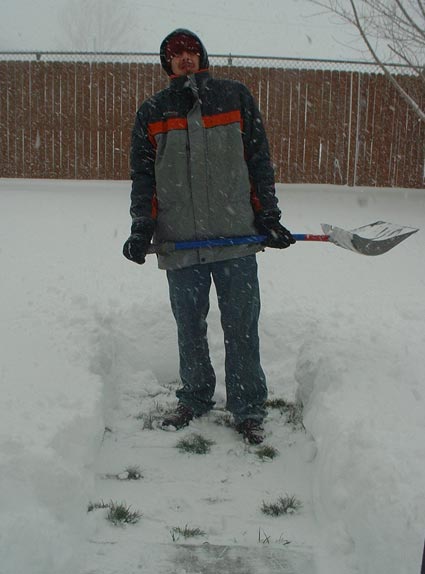 How tall is snow you ask? Well, at about 2:30 it was 1.5 wiener dogs high. Don't they look miserable and cold? They don't beg to go out unless they feel it is absolutely necessary and cannot hold it in any longer.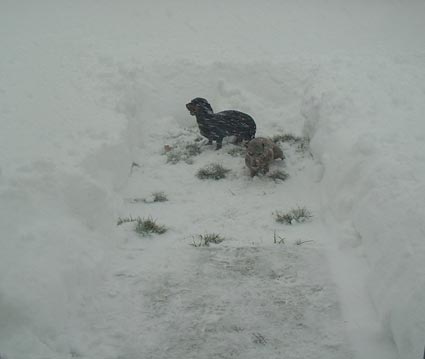 It is *supposed* to snow through tomorrow. I guess if Adrianna had to get RSV, at least we cannot go anywhere for a couple days anyways. As my Mom would say in her best Pollyanna voice, "I'm glad of that."