Giddy Up!
This week, Greg put together a little wooden rocking horse for Adrianna. It is so adorable! It even matches the furniture set we bought her (we got the horse for free because it took them so long to deliver the crib).
Adrianna still needs a little help riding, but I am sure it won't be long before she can do it by herself.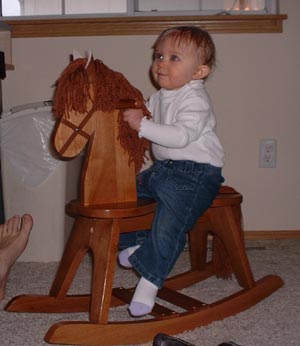 Molly wanted to get in on the action in this picture.