Free WordArt – Imagination Will Take You Everywhere
Our daughter loves trains and has a great imagination. This led to this cute little train in our living room, made out of our couch throw pillows. She also brought out many of her stuffed animals and her horsie to be passengers with her.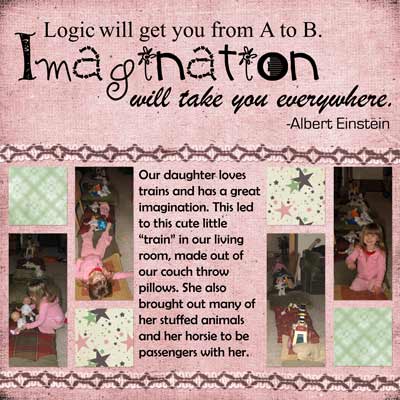 Credits: Template by Amanda Carlson; Papers and Ribbon from "Tout Doux" Kit by AmelieScrap
And on to the free WordArt! It is a quote by Albert Einstein: "Logic will get you from A to B. Imagination will take you everywhere."
The word "Imagination" was created using the GGMix font from Two Peas in a Bucket.
Click on the Word Art preview to be taken my no-wait download page.