New Paint and Living Room Arrangement
I finally got around to taking pictures of our new and improved living room arrangement. It is hard to tell by the pictures, but the paint is a light tan and makes the house look so much better than the boring white that had been painted throughout. I wish we would have done this years ago. I am also liking the new arrangement we have our furniture in. I think it makes the room look larger, which will be a good thing once it comes time to sell our house.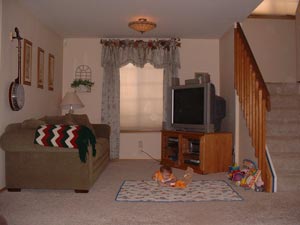 BTW – See if you can spot the dog in the below picture. Somehow Molly seems to manage to sneak into quite a few of my pictures that I take.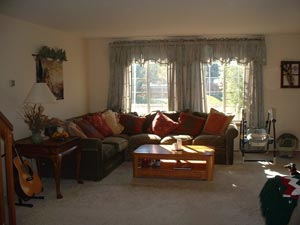 If you need a hint, check out the patch of sun on the right side of the picture. The dogs LOVE laying in the sun.