Baby's First Year (Month by Month) – 8.5×11 Version and a FREE template
I have converted my three latest templates into 8.5×11 versions. Two are for sale and there is also a freebie template at the end of this post. 🙂
Baby's First Year – Digital Scrapbook Layered Template
Commemorate your baby's first year, month-by-month, with this two-page (8.5×11 version) digital scrapbook layered template. Includes space for a baby's picture for each month of their first year, including a newborn photo.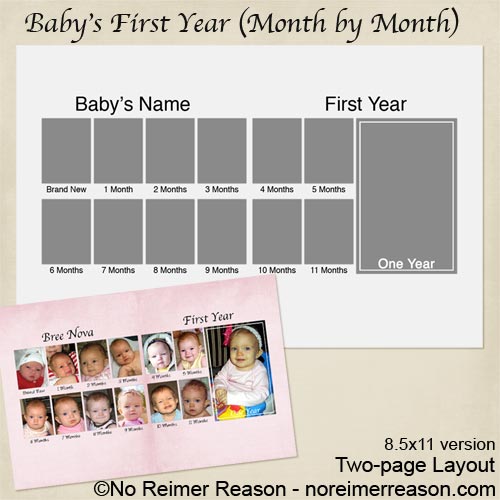 (Currently unavailable.)
---
Digital Scrapbook Layered Template #67 – Room for up to 9 Photos
I love the way this one came out too. You know I love multi-photo templates! 🙂
8.5×11 Rectangle Digital Scrapbook Page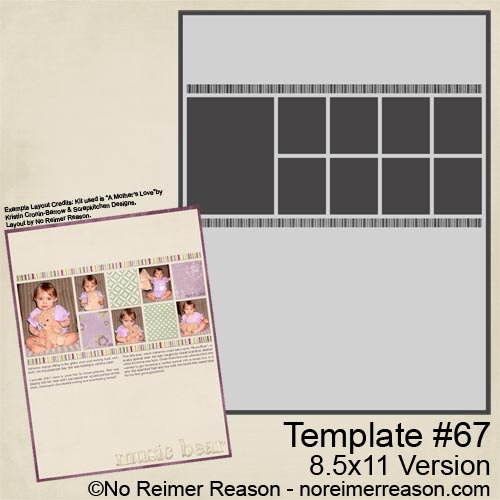 Room for up to 9 photos
(Currently unavailable.)
And here is a freebie for you. Thanks for making it this far. The 12×12 version of this template was originally given away and only available back in 2009 as a bonus for completing the Multi-photo challenge at GoDigitalScrapbooking.com. Here it is in the 8.5×11 version.
You can click on the preview image to download the PSD file.