Super Mario Brothers Birthday Party
My daughter is crazy for the Super Mario Brothers games. Adrianna draws pictures of the characters, daydreams about the characters and talks about the characters all the time. So we decided to surprise her with a Super Mario Brothers themed birthday party for her 6th birthday.
She knew she was going to have a party, she just was unaware of the theme that we had planned for her. She was very excited to invite her classmates and friends – the first time many of them had ever been to our house.
To start off, I made some custom invitations. Mario, of course.


I also made some Mario hats using some plain red hats I found at Walmart by gluing on a Mario logo that Greg and I made (also in Photoshop). We also bought a bunch of self-adhesive mustaches from Oriental Trading Company.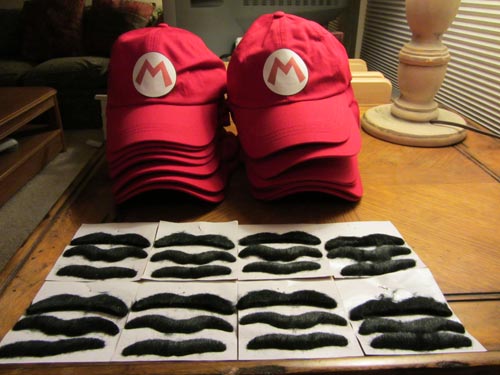 I talked my husband, who is more artistic than I, to draw me a picture of Mario on poster board, sans the mustache. Greg also drew and cut out a bunch of mustaches separately so the kids could play "Pin the Mustache on Mario". Greg made a play list using various songs from the different Super Mario games throughout the years to play during the party, which definitely added to the day.
Goomba (made from a template found here)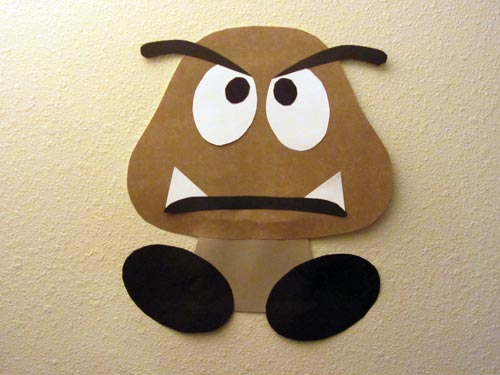 Koopa Troopa (made from a template found here)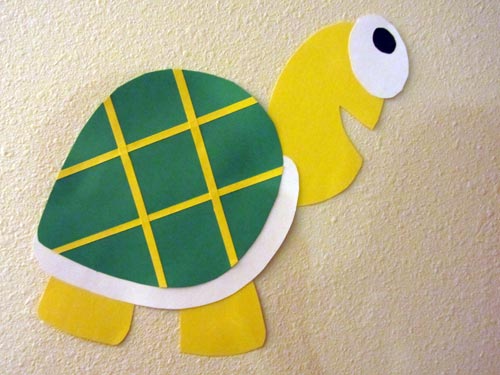 I also made cupcakes and cupcake wrappers to look like 1-up and power-up mushrooms.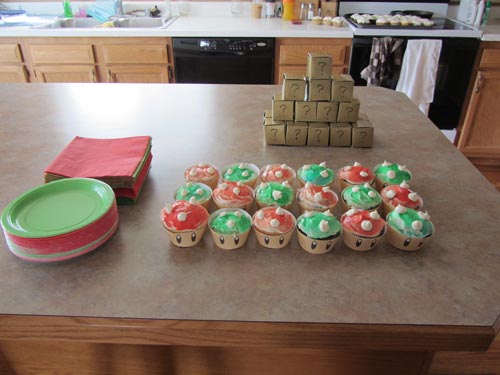 Planning a party is a lot of work! Greg and I were up past midnight, three nights in a row, getting things ready. My sister and brother-in-law also came down a night early to help cut out the block templates (for the bricks and mystery boxes) and to help hang everything up. So thankful for their help!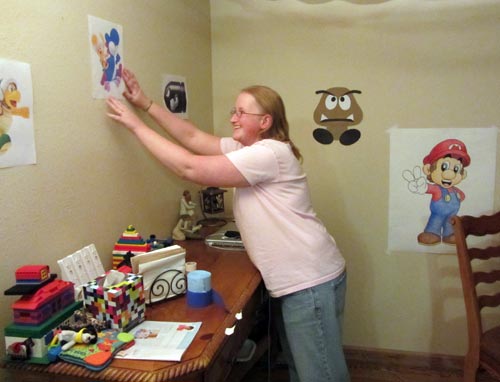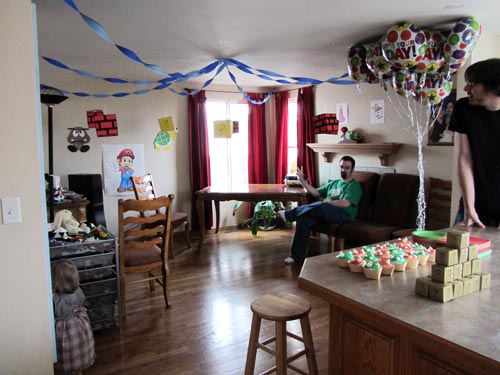 When the morning of the party arrived, Adrianna could hardly wait to go downstairs. She didn't hesitate to put on a Mario hat and mustache for me. And she just happened to have her Super Mario Brothers pajamas on already.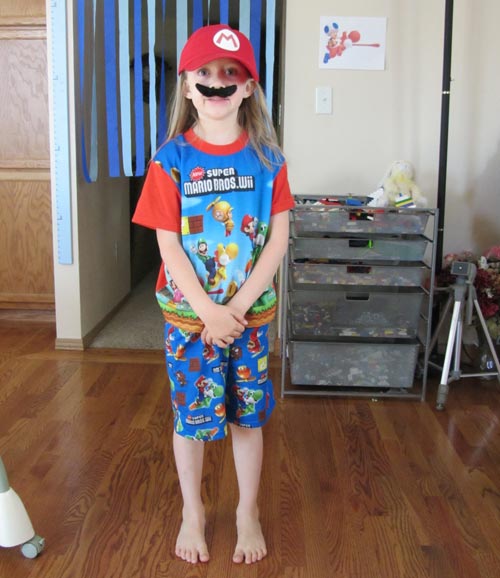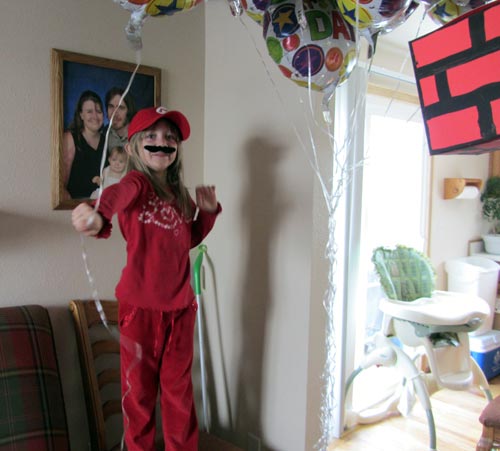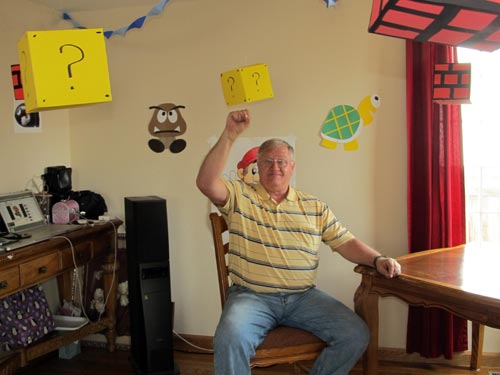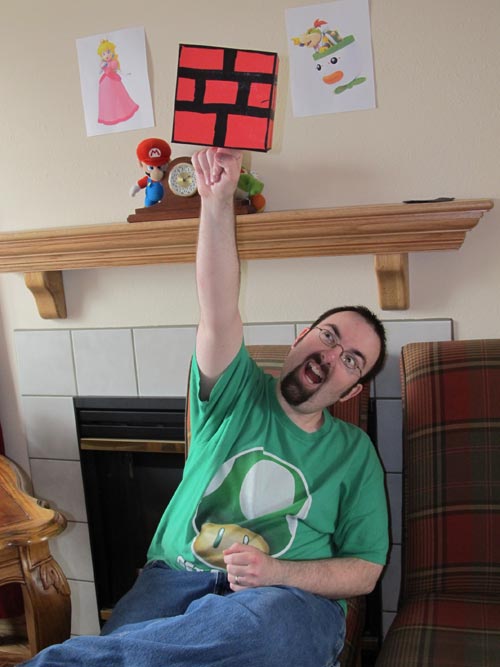 Mario and his many mustaches from "Pin the Mustache on Mario"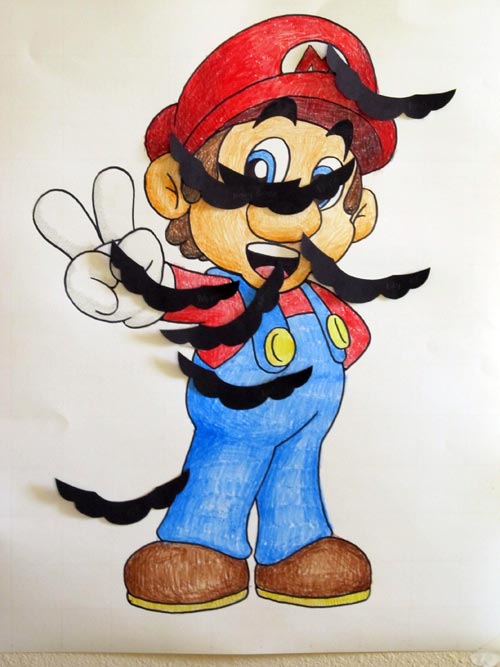 Most of the Super Mario Brothers at the party. 🙂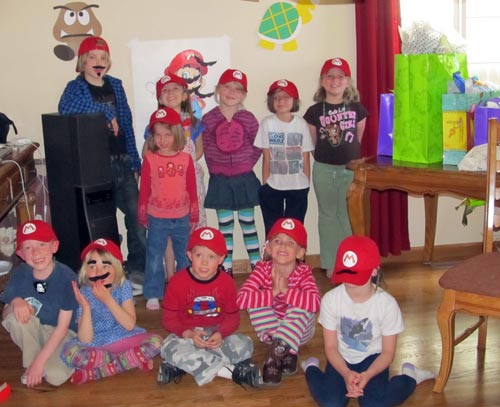 Each child got to take their mustache and Mario hat home with them. They also got a gold mystery box filled with gold-wrapped chocolate coins, mushroom erasers and a mushroom ring.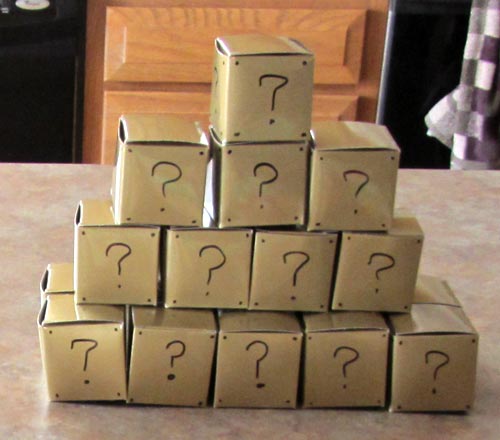 Babies don't like wearing mustaches.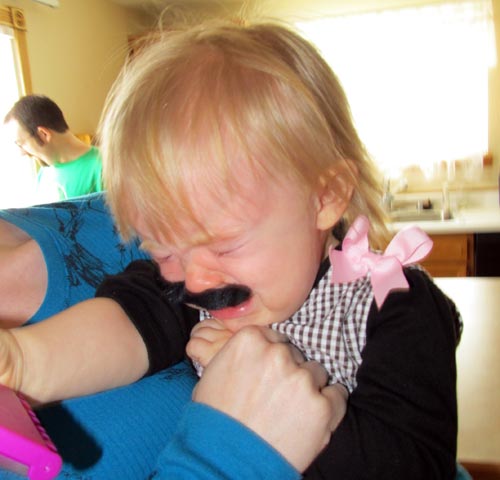 It was a fun party and my daughter seemed to enjoy it very much. Now I just need to make some Thank-You cards for all the generous gifts my daughter received. Mario themed cards, of course!