More Layouts using my templates
Hey, I have some more wonderful layouts by other scrappers to share with you.
The first one was created by Jonni using Template 5. I love how she wrapped a ribbon around the bottom of the layout block. Her journaling is written to her daughter, which I think gives it a personal touch.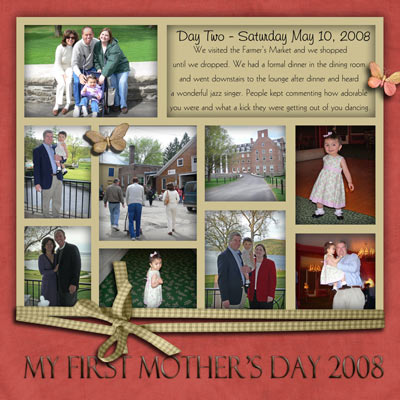 Additional Credits: Paper by Babs from the May 2008 NSD Collab Kit, Butterflies by Jersey from the May 2008 NSD Collab Kit
The next layout was sent to me by Deb (aka Cra-Z-cat). She did an amazing job with Template 9. The background paper with the swirlies looks great and I really like how she made her title curve around the layout. Wonderful!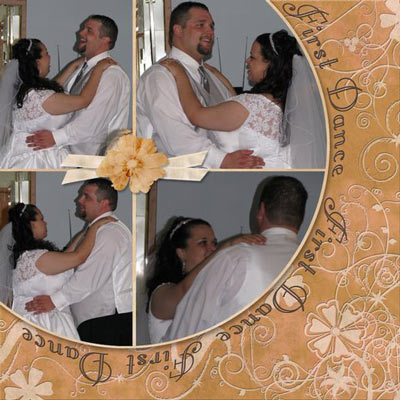 Additional Credits: Nora Nora kit by Sugar Shack Scraps (Ruthie Singer)
Last, but certainly not least, I have another layout from my little sis, Karen, with whom I had the joy of scrapping with this past weekend. She used Template 10 on this one. I am so proud of all she is learning and so quickly. I knew she would be a natural. 🙂