Free Patriotic Digital Scrapbook Kit – Americana
I know, I know, it has been too long since I have given away a freebie. But I have one for you today!! 🙂
I have entered a design contest over a Stone Accents Studio. With September 11th coming up, the theme we were required to use was "Our Heroes".
I wanted to make the kit so that it met the theme requirements but could also be used for other layouts or events as well. I like my kits to be versatile. The National Guard button that I did include was a shout out to my brother who serves in the National Guard because I am proud of him and the service he does both here in the States and overseas.
You can click on the kit preview below to download it.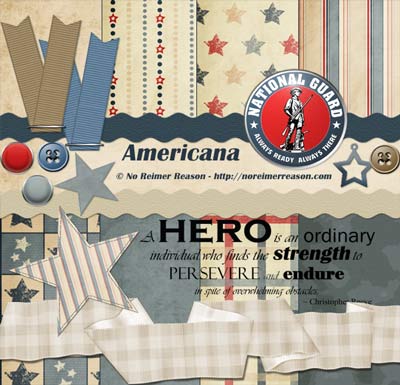 Thank you for your comments, your encouragement, and your votes. A vote for No Reimer Reason today means another freebie tomorrow! hehe. Are you getting sick of the political ads on tv too? 🙂