Blog Award
Another digital scrapper, Nani, gave my little blog an award! I have seen this award make the rounds in the digital scrapping community, but didn't think it would bounce my way.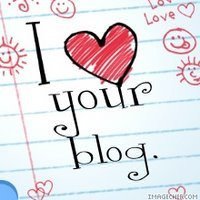 And she wrote the nicest things too. I just have to share. 🙂 Here is what she wrote:
No Reimer Reason – The home of just FANTASTIC templates and lots of great freebies. If you want to design a page that looks great, is totally you in the papers and embellishments but you want to do it quickly, go to No Reimer Reason! Excellently laid out multi-photo templates with quick download time.
Thank you so much for the nomination Nani!
I am supposed to share 7 random facts too as a part of this. Hmm…it is hard to come up with 7 more since I have done random facts tagging a couple times already, but I'll try.
I LOVE cold milk…so cold that it almost has ice in it. Anything less and it just isn't as good.
I love playing the SIMS games and have enjoyed playing them since they were booted up from DOS. Am I dating myself or what?
I am totally addicted to Facebook.
I will watch Where the Heart Is and 13 going on 30 pretty much every time I see them playing on TV. Even though I own both on DVD.
I do not like scary movies.
I am a huge procrastinator.
I am currently watching Maid in Manhattan. Another show I don't mind watching over and over when it is on tv.