I'm a Big Kid Now – Free Add-On Kit
Every time I think of the name of this kit, I hear the "Mommy, Wow! I'm a big kid now" jingle from those old commercials. LOL.
So here is the promised add-on to coordinate with the "I'm a Big Kid Now" Kit I posted on Thursday. You can click on the preview below to be brought to my freebie gallery to download.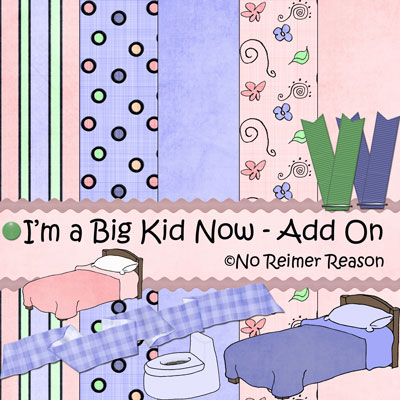 This free kit add-on contains:
3 patterned papers
2 solid papers
2 bed elements
1 potty element
1 folded ribbon
2 folded/stapled ribbons
1 brad
1 ric rac ribbon
Don't forget to pick up the original kit!