Playing with Water & Play-Doh
Adrianna enjoys digging in the kitchen drawers and pulling out my measuring cups and spoons. She finds them to be great entertainment. Often times, the dogs' water bowl is involved even though she knows that it drives me crazy and it isn't allowed.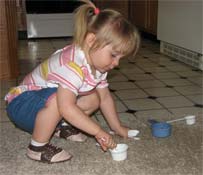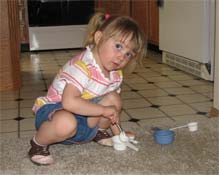 Since she enjoys water so much and likes transferring water from bowl to bowl or cup to cup, on Thursday I decided to fill a big mixing bowl full of CLEAN water (not DOG water!) and we went outside so she could play with the water to her little heart's content. And play she did. By the time we were done about an hour later, the bowl was almost empty of water and her clothes and our sidewalk were very wet.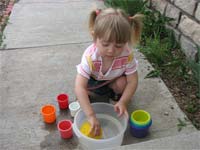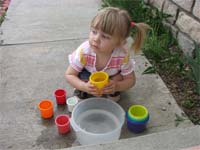 Afterwards, we went out to Red Lobster for dinner with my mom, dad, and Brian.
On Friday, I bought Adrianna her first set of Play-Doh.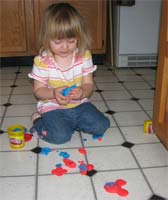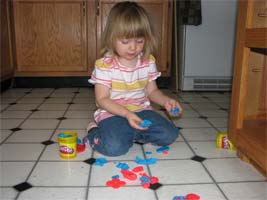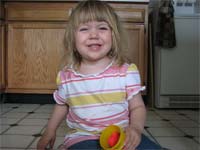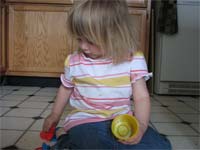 And today, she played video games (Katamari Damacy) with Greg. Just don't tell her that it is a one-player game so that her controller really wasn't controlling anything.