Easter 2007
We drove to Kansas to spend Easter with Greg's family.
Grammy helped Adrianna color and put stickers on some hard-boiled eggs.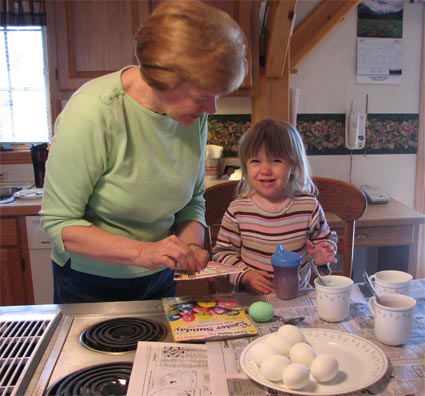 We had an Easter egg hunt on Sunday afternoon. It was cold outside so the Easter Bunny visited and left presents indoors instead. This was Adrianna's first easter egg hunt and she got the hang of it right away. Although I am pretty sure she was enjoying the hunt for candy, she wore a serious expression on her face the entire time. Hunting for Easter eggs takes concentration!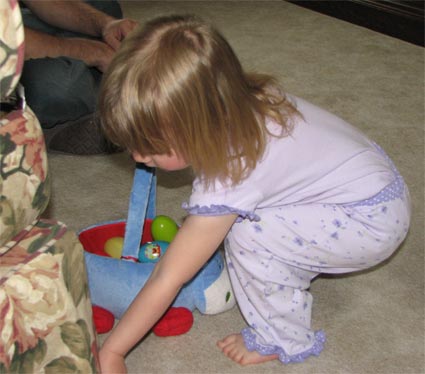 Adrianna has started smiling for the camera. The smiles she flashes on cue are different than her normal grins and oh-so-adorable. She squints up her eyes and looks so much like Greg when she does it.