My Little Niece and Nephew
I just have to post a few pictures of my little niece and nephew. As their aunt, I think I have bragging rights to say that they are absolutely a couple of the cutest babies ever. Aidan and Layla are 8 weeks old. Layla is the beautiful little baby on the left and Aidan is the adorable little baby on the right.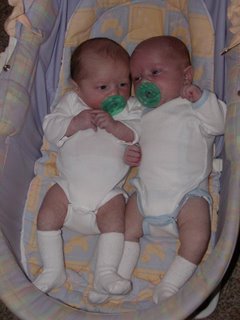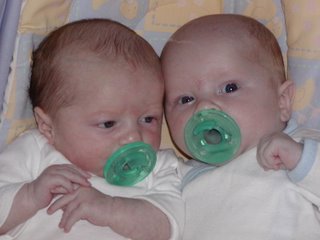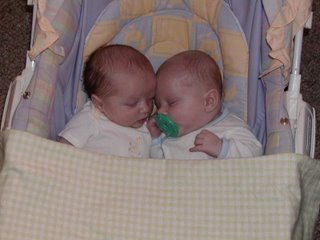 And just for reminiscing, here is Adrianna at the same age back in June of 2005.