Our afternoon in Rocky Mountain Natl Forest
This afternoon we drove through the Rocky Mountain National Forest, from the Winter Park side through to the Estes Park side and then home again. One long, scenic loop. We saw countless elk throughout the park.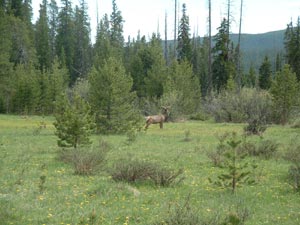 We were also excited to see two moose. The first moose sighting for Shad and Lynette. Unfortunately I don't have any pictures of the moose. We need to get a camera that takes better long shots.
We hung out by a river for awhile and Adrianna explored its banks.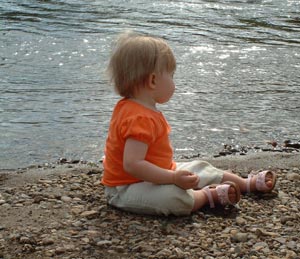 Adrianna enjoyed getting down in the dirt. She even threw up a cloud of dirt so that it nicely landed all over her hair. By the time we arrived home, her khaki pants were no longer khaki but brown and she was in dire need of a bath.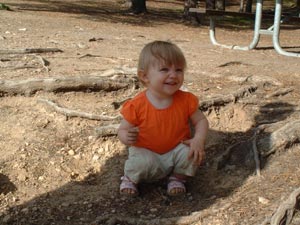 We also stopped by the Alpine Visitor Center and Greg, Lynette, and I climbed to the top of the mountain there while Shad volunteered to stay with Adrianna in the van. It was only about a quarter of a mile, but the elevation at the top is 2.3 miles above sea level at 12,005 feet so we were a little light-headed by the time we were done. The view was beautiful and well worth the short hike. I love Colorado.