A Banjo Case and Mommy's Shoes
Adrianna is drawn to Greg's banjo and its case. Whenever she sees him opening up the banjo case, she is right there as fast as her little legs can carry her. Sometimes she wants to help Daddy play the banjo. Other times, she just wants to play with the banjo case.
Hmmm, I am sitting in Daddy's banjo case and I have Mommy's sandals. What could be missing?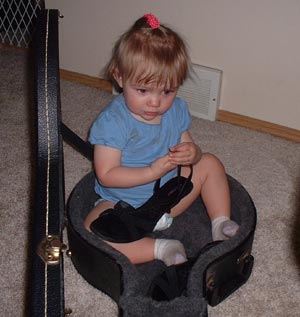 Oh, I know! I need a ball too!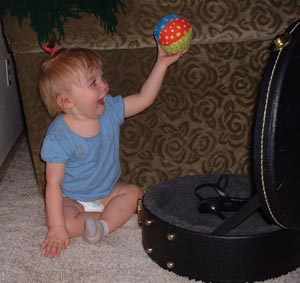 There we go. That is just right.