Happy Father's Day To Greggors
We got ourselves a new toy last night, just in time for Father's Day. A new Toyota Rav4!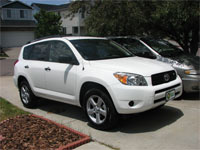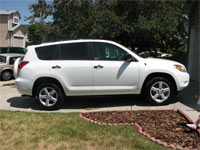 This is something we had discussed getting for months now due to its safety features and the fact that it gets much better gas mileage than our minivan. We spent almost 6 hours at the dealership last night, even though we knew pretty much what we wanted. I think it is because we had some "must-haves" that took a little extra time finding the exact Rav4 that most closely met our needs.
Adrianna was quite a trooper even though we didn't get home until close to midnight. We are excited about our Toyota Rav4. Now we just need to prepare our minivan for sale.