FREE 2-Page Digital Scrapbook Template (16 Photos)
I have a free two page template available for you all to download that can accommodate up to 16 photos. But first, would you take just a few moments to read about a little girl named Anne? That would mean a lot to me – thanks!
Introducing Anne
(from her profile on Reece's Rainbow)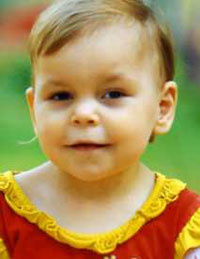 DOB: February 2008
Anne is a happy, calm and inquisitive girl. She is friendly and smart. She is sociable with people that she knows well, but takes some time to warm up to new people. Anne has good cognitive abilities. She plays well with her peers and the older children. She learns quickly and loves to help in the group.
I'd like to raise awareness regarding the overwhelming need for adoption and special-needs adoption, to help Anne's forever family find her and to also help fund her adoption grant so that money will not be an issue holding someone back from adopting this sweet little girl. Would you consider donating a little to Anne's adoption grant on Reece's Rainbow? It is tax-deductible and would be a very feasible way to help one of "the least of these." If you are not in a place to donate, I encourage you to visit the Reece's Rainbow site and learn a little bit more about what they do and how they are helping the word get out about these precious children.
Thanks for reading. I appreciate it. And here is your freebie!