No Reimer Reason – FREE Digital Scrapbook Template #44
I have been slacking on my scrapbooking for the past few weeks, which means that I don't have any pages to make templates for you all. I hope my scrapper's block leaves soon!
This 12×12 template at 300 PPI can accommodate 3 photos. A separate download of just the PNGs is also included.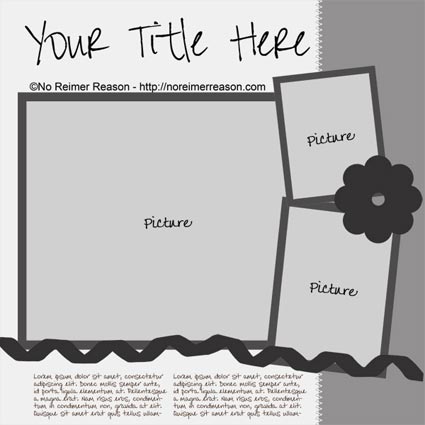 Download Digital Scrapbook Template PSD
Download PNGs
Hope you enjoy the template. Thanks for the comments. 🙂