Scrapbook Layouts
Sorry I have been MIA lately. I am currently taking a couple Photoshop classes over at GoDigitalScrapbooking. com. They are taught by Andrea Gold, who has amazing templates and was actually my inspiration to start making my own templates, so that has been pretty cool. I am learning some new things, which is exciting. But it also means that my free time lately has been completing the "homework" for the classes so there hasn't been any time to create any freebies.
I had a few days between classes this last week so I actually pushed myself to get some of my own scrapbook layouts completed.
The first three are from my cousin Kat's graduation from the Air Force Academy in Colorado Springs last May. The fourth is just a random layout of Adrianna playing with her beloved Magnadoodle while watching TV with Daddy. The fifth is from our visit to Tiny Town, Colorado, back in June.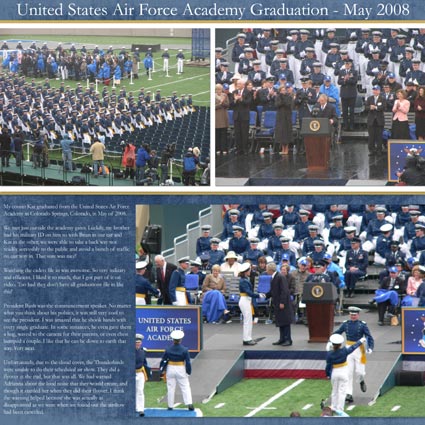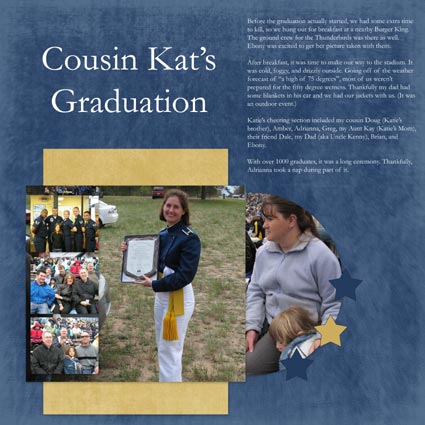 Credits: Template by Andrea Gold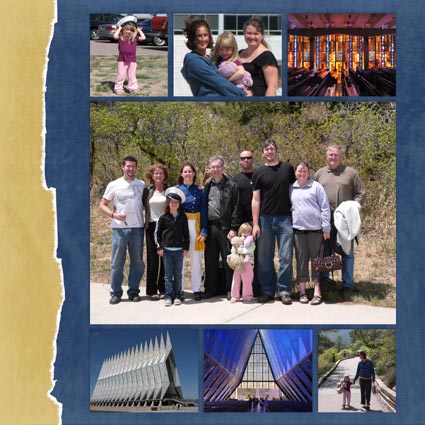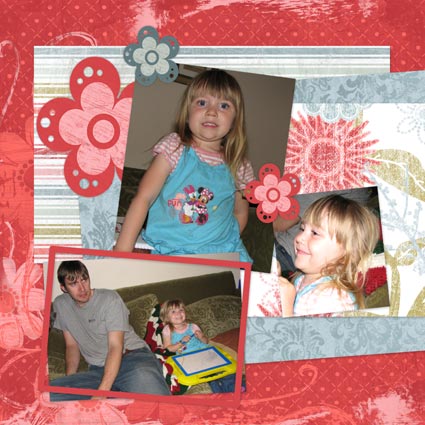 Credits: Template by Andrea Gold; Kit by Summertime Designs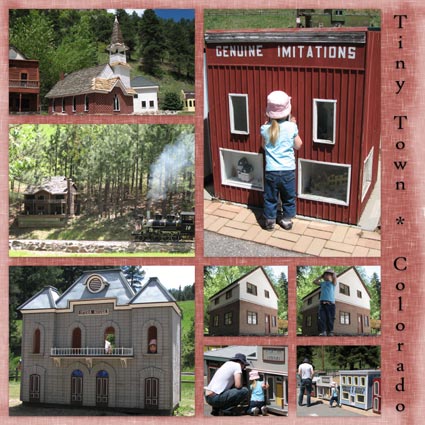 Credits: Template by Lina's Layouts