Free Digital Scrapbook Template – #14
Time for another freebie! Once again, this can accommodate many photos. This particular template type can be pretty flexible and some of the photo layers could also be swapped for papers or embellishments of your choice.
Click on the template preview below to download.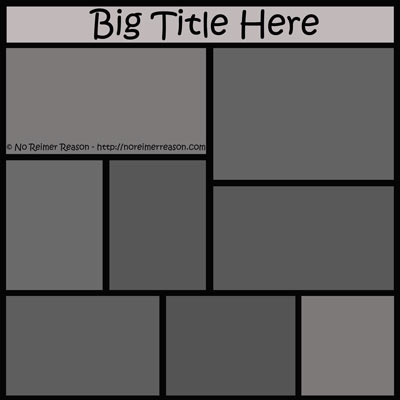 Thanks again to everyone who leaves me such great and encouraging comments. You guys make my day. 🙂