Layouts Using my Designs
Some more great layouts to show you:
This one is from Rita F. using Quick Page 1. Her little girl is adorable as she "helps" with the laundry. I think the colors in her pics work well with this kit.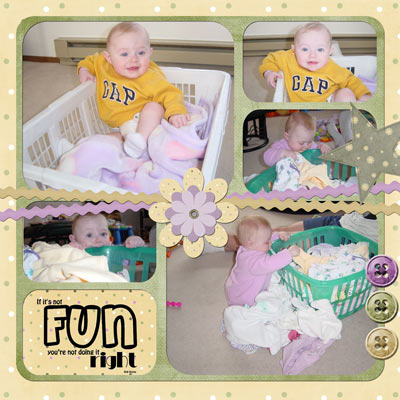 Additional Credits: Bethany Harty at Elegant Word Art
And then I have another fun one from my little sis, Karen using Template 7. She and Zach are cute together.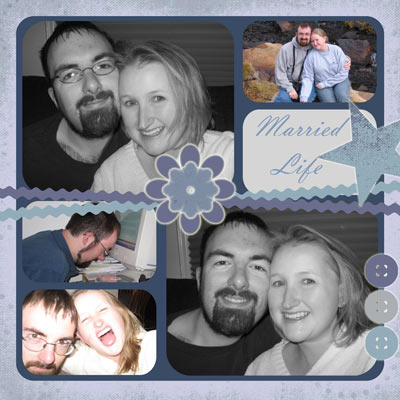 Additional Credits: Papers from sbjoy
A double sided layout by Invincible Summer using Template 5. I love the fall colors in this one and also how she flipped the layout to make it work for 2 pages side by side. And once again, someone using my designs has a dachsie included in the layout. I tell you; these scrappers have good taste in their choice of pets! 🙂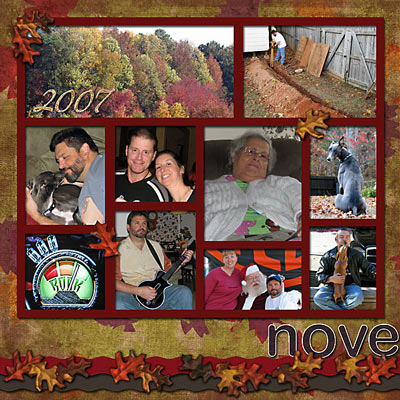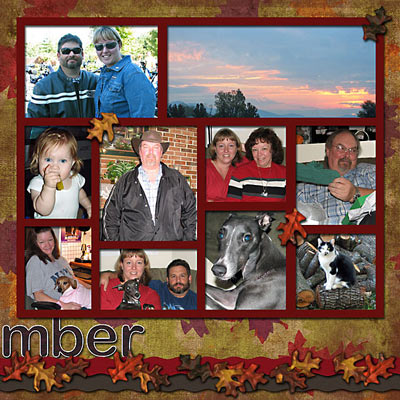 Additional Credits: Paper by Sharia Braxton, leaves by Katie Pertiet, 2007 by britt-ish designs, and Elegant Fall alpha by Tracy King
Here is a layout by gezin using Template 7. I like her use of the black and white photos with touches of bold colors for embellishments.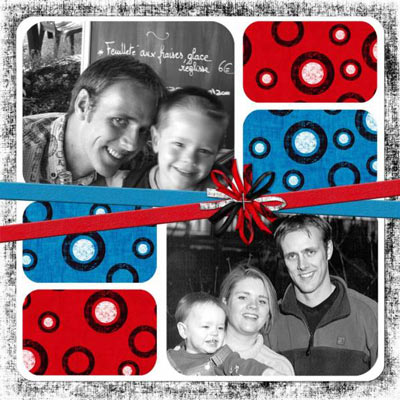 Additional Credits: Paper and Embellishments by scrapassie
Hopefully I will be posting another template freebie here soon.