Kansas Trip
A couple of weekends ago, we made the trek out to Kansas to visit Greg's family. Jeff and Jess flew in from Chicago and Kristi came from Kansas City, so the whole family was home.
We started out the weekend with grilled burgers and then the following day by celebrating Grandpa Reimer's birthday with a nice meal at Montana Mike's. Adrianna really enjoyed her time with Grammy and Grampy. She also enjoyed bossing her cousin, Charlie, around.
On Monday, we all went to the Wichita zoo. It was nice to visit a new (to us) zoo. Adrianna's favorite exhibit was probably the penguins, although she also was excited about the giraffes and elephants. I wish the Denver Zoo had a penguin display like this! Watching them glide effortlessly through the water was very cool.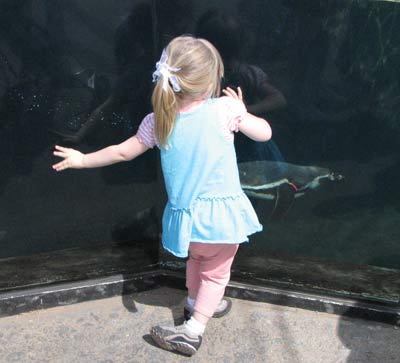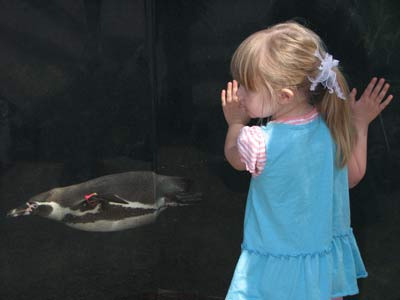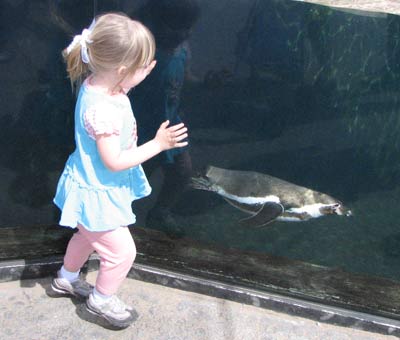 She insists that her glasses are NOT upside down.