A Day at the Zoo – Scrapbook Page
Okay, so I am using one of my own templates yet again. But hey, I have a lot of pictures to catch up on and this one worked perfectly with the number of pictures I wanted to scrap. I am sure I will use this template again and again; I have already used it twice since I created it from its original layout, which means I have three layouts like this.  😛 But the beauty of templates is that the finished results, with the different pictures and kits used, will still end up looking unique unto themselves.
This layout is from a zoo trip the three of us went on back in March.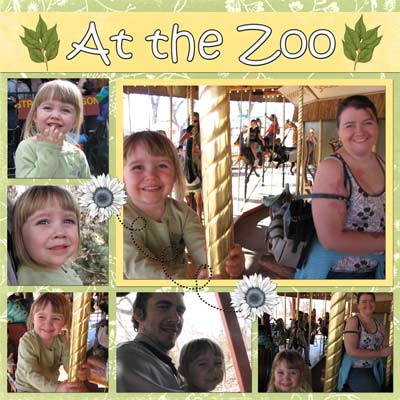 Credits: Template 2 by No Reimer Reason; Background Papers and Templates from BooLandDesigns'� Ornamental Spring Kit