My First Digital Scrapbook Template
Last night I created my first digital scrapbooking template. I have been wanting to do this for a long time. I LOVE scrapbooking templates and use them often on my pages. Not only do they sometimes make it quicker to make a page, but I find that they also inspire me to get pages done, encourage me to create pages that are outside my normal design style, or get me out of a scrapper's block.
So, here it is. You can click on the image for the free download. I am offering it up as a freebie as a thank-you for the many I have downloaded for free from generous scrapbooking designers over the past year.
Since this is my first foray into the scrapbook designing world, if you download it, please let me know what you think! Comments are always appreciated. Also, if you make a page using this template, please shoot me an email (addy in the included TOU) as I would love to see your work and post your page here for all to see. 🙂
Template Specs: 12×12 PSD. 300 PPI.

Click here to download the free digital scrapbook template.
And here is the layout that I used to create this template.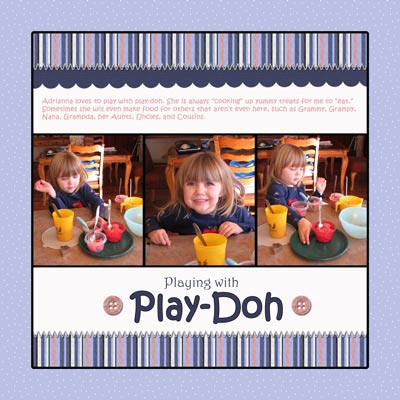 Credits: Layout idea/concept adapted from a beautiful design by Lizzie19; Background Papers, stitching, and buttons are original designs by No Reimer Reason.