New Scrapbook Pages
Got some new layouts completed. Finally!
This is Adrianna when she wasn't even yet 24 hours old. How could these last two years fly by so fast?
Paper: Original design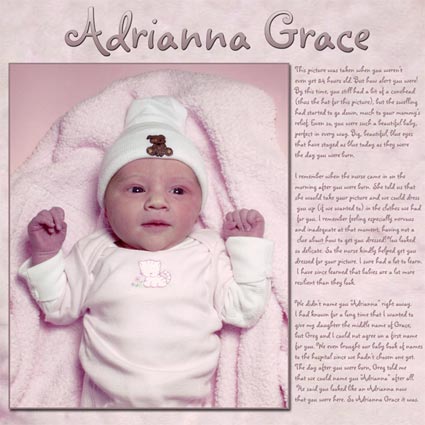 Adrianna is 4 days old here.
Paper and elements: Original design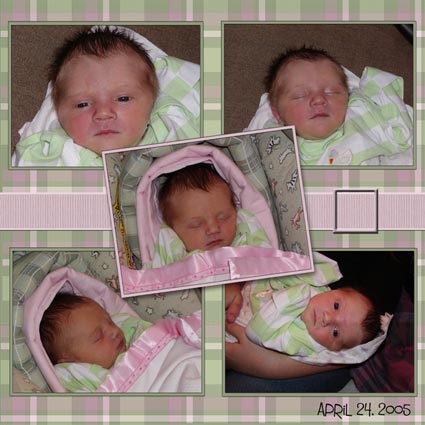 The following pictures show Chloe and Molly with Adrianna. They have been so great with her from the start.
Template: Designed by Andrea Gold
Papers: Angie Briggs's Day-to-Day Life Kit