Splashing in Wawa Puddles
Yesterday I decided to take advantage of the beautiful 50 degree weather and take Adrianna to the zoo after I got off work. We had fun watching the geese, otters, and hippos. Each of these animals involve swimming in water, which Adrianna is fascinated with right now, so she enjoyed them the most.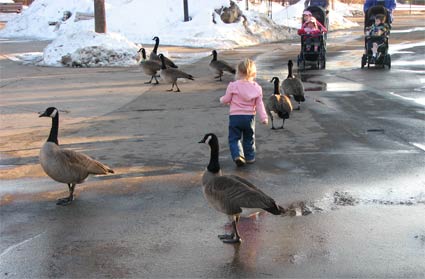 One thing about the nice weather is that it means that some of the snow that has been on the ground since before Christmas is finally melting. This also means lots of puddles of water and lots of mud. It turns out that puddles of water and/or mud is a toddler's paradise. Adrianna kept pointing out the puddles of water as we walked along.
"Wawa? Wawa!"
And of course she had to splash in each one.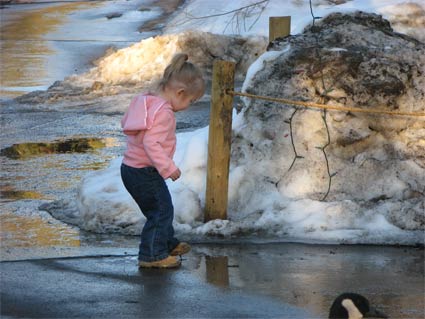 Her pantlegs and boots were soaked by the time we got home.