Adrianna's Love for Bears Continues
When we visited Shad and Lynette this past weekend, Adrianna happened to spot a large, stuffed bear. It was love at first sight. From then on, he traveled to whichever part of the house we were in (at Adrianna's request).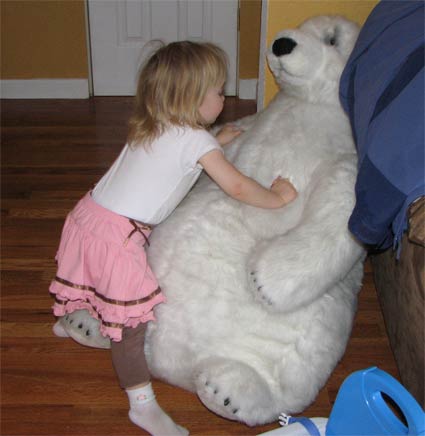 After the introductions were made, it wasn't long before Adrianna got a little more friendly with the bear. He received many kisses on his soft, black nose.