A Toddler's Work is Never Done
As I have mentioned before, Adrianna is a great imitator of everything she sees Greg and I do.
Here she is, busy at work on the "boh-boo" (computer).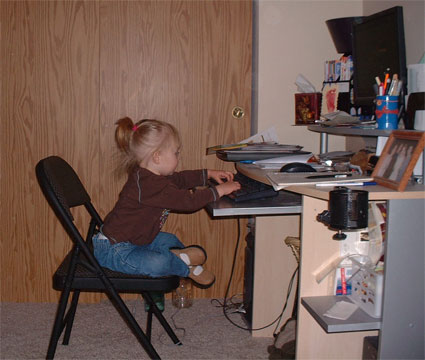 And making an important call on the "tsa-tsa" (telephone).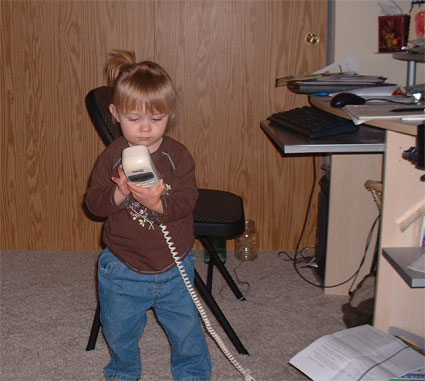 Oh, and by the way, I have finally updated our photo gallery with pictures from November and December.