Kitchen Island
Hello, this is Greg. Just wanted to post an update on the kitchen island project I've been working on. Here are some pics.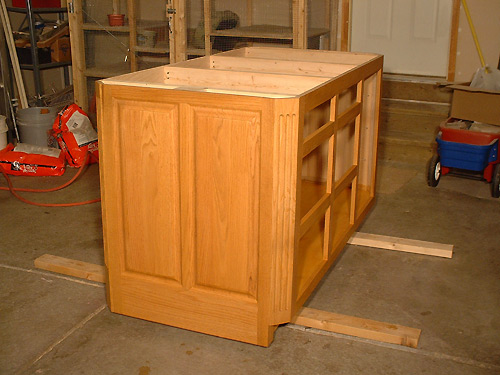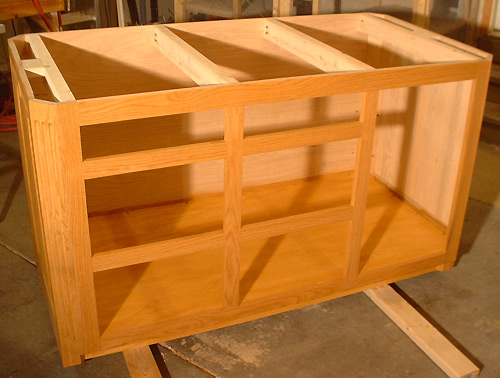 Above, it's stained but unvarnished. Below, it's varnished and set exactly where it will be bolted down.
In some of these pics, the camera angle makes the perspective look kinda wacky. It really doesn't look like a boat; the sides are perfectly vertical!
The only remaining task is to bolt it to the floor so it stays put, build the countertop and build drawers. Once the top is done and installed, we can at least use it while I build the drawers. Needless to say, we're both looking forward to when this is done.