Mirror, Mirror, on the Wall
Who is the fairest of them all?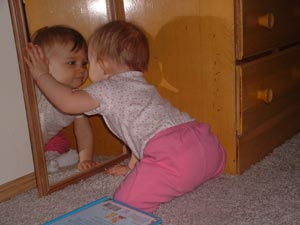 Adrianna spent quite a lot of time in front of this mirror making different poses and faces and trying to touch her reflection.
An alternate post title could be * "You're so Vain. You probably think this post is about you. Don't you? Don't you?"
*That song is for you, Mom. I remember it was you who taught it to me.