Music in Your Homeschool
Music is an important part of our family. My husband plays several instruments and is in a garage band (he was in a band when we met, too, so of course I couldn't resist developing a crush), I sing and was a part of a musical group in college, my mother-in-law teaches piano and composes, and my dad sings and is in a barbershop quartet. One of my favorite things to do on a date with my husband is attend concerts. Music is important to us and so naturally, we want to pass our passion for music on to our children.
Not only will all three of our girls (eventually) learn an instrument, but I also want to develop in them an appreciation for different kinds of music.
One resource we have been using in our homeschool this year is The Story of the Orchestra
.

Brief Description
The Story of the Orchestra
 is a hardcover book that guides you through each instrument typically found in an orchestra, along with a CD that contains samples of each instrument to listen to. The book also teaches about famous composers and musicians from different eras (Romantic, Modern, etc), along with a musical sample of one of their compositions.
How We Use It In Our Homeschool
One day a week, I read 1-2 pages (depending on the topic) to my daughters. We then listen to the music sample included on the CD. Often, we also search Youtube to find a video of a live orchestra playing the full song. Many of the songs are LONG (20 minutes or more) so we'll let it play in the background as we continue on with our day. One way to draw in my little girls, ages 6 and 3, is I will search for the song in a cartoon. For instance, many of the old Looney Tunes and Disney cartoons relied on a lot of orchestral music as the background music for their cartoons. What a fun way to introduce orchestral and classical music to children without them even realizing it! And even if you are unsure if they are picking up the music, they ARE. My girls often will recognize a song that they've heard before, even if they cannot remember the composer of the song. I still call that a win!
Sample Pages
There are pages about specific instruments, such as the cello. These contain historical information along with fun facts. If you look at the image below, you will also see (in the orange oval) directions on which track to play, along with things to listen for in the song and/or more information about the song.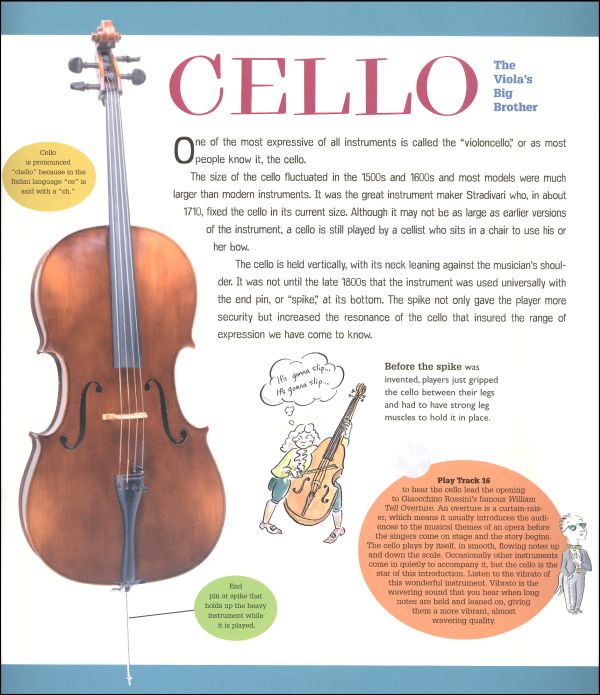 There are also pages specific to composers. These contain facts about the composer, their musical style, and their compositions. (Did you know that there was almost a riot during one of Stravinsky's concerts? Just one of many fun pieces of trivia throughout the book.)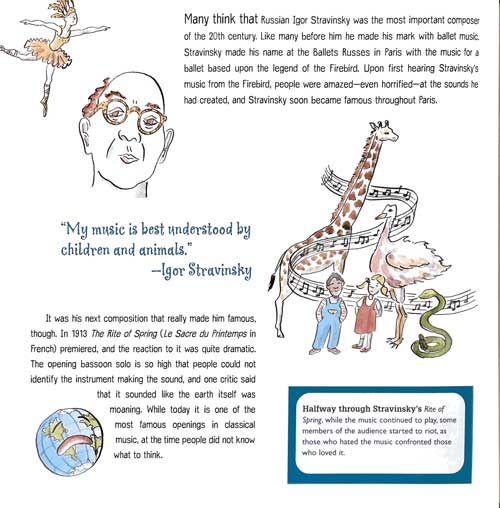 My 11yo daughter was inspired by what she learned about this particular composer, Igor Stravinsky. She likes to compose her own songs on the piano already, and after reading (and listening) to Stravinsky's unique style of dissonance, I later heard her at the piano experimenting with some dissonant chords. Score! (pun not intended)
How do you incorporate music in your homeschool? (Seriously, I will need some ideas for next year!)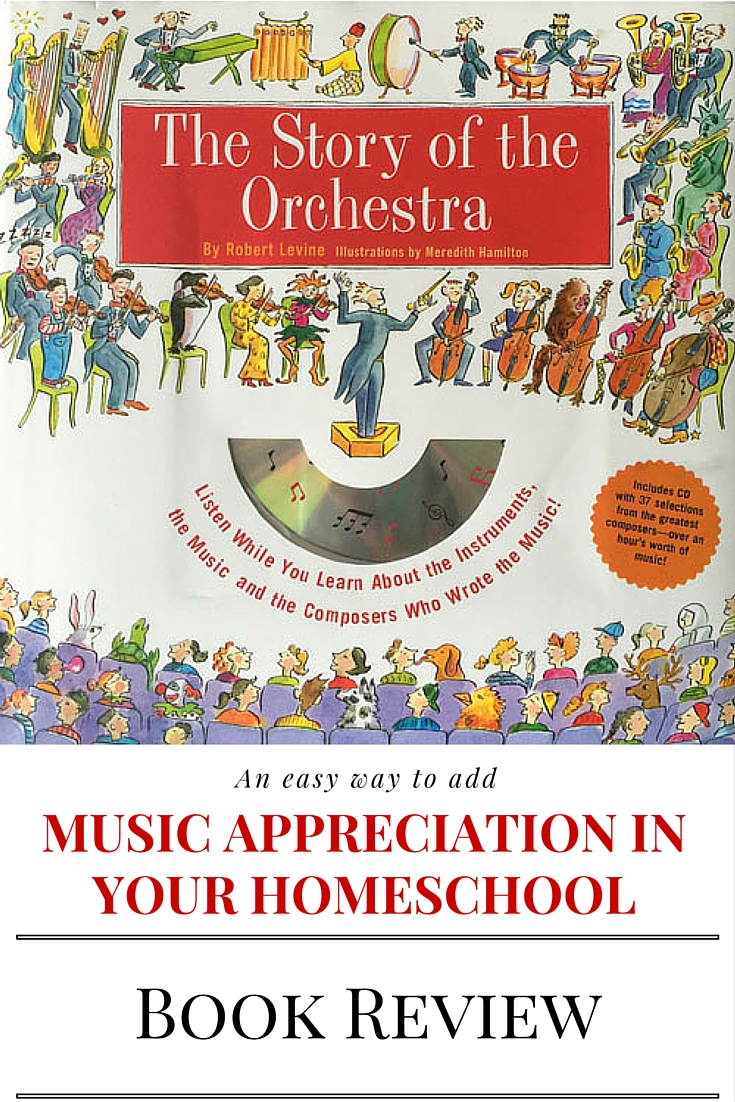 *No Reimer Reason is a participant in the Amazon Services LLC Associates Program, an affiliate advertising program designed to provide a means for sites to earn advertising fees by advertising and linking to amazon.com. I did not receive any free items for this post and the opinions are my own.