Autumn Art
I often peruse through teaching and homeschooling blogs to find ideas to incorporate into our homeschool day. When I find something that I or Adrianna might like to do, I "pin" the idea to my Pinterest account. (Pinterest is a visual bookmarking system. I blogged more about Pinterest here.) One such craft that I recently pinned was an autumn tear-art picture.
At first, my little perfectionist was not too keen on actually tearing the paper to make her picture. So she cut the tree trunk and branches instead and I started ripping some leaves. After awhile, she loosened up and ripped some leaves too.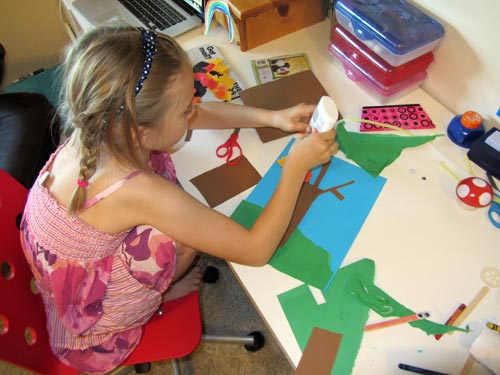 Here is her finished picture. I love how she made it her own by making it into a tree-house for Mario and Princess Peach.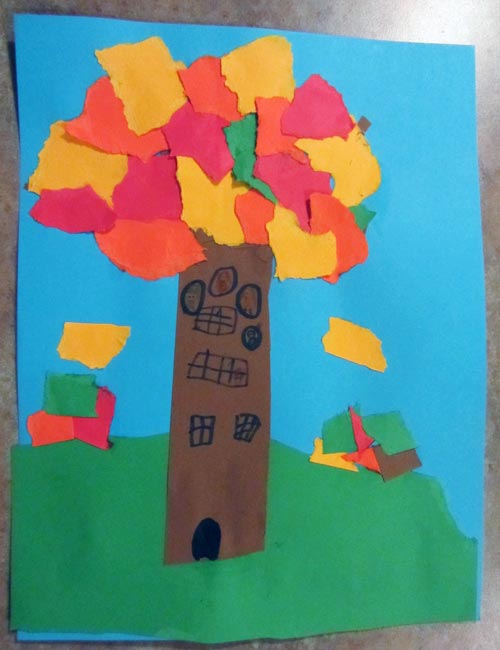 I decided to use it as part of our autumn decor on our fireplace mantle.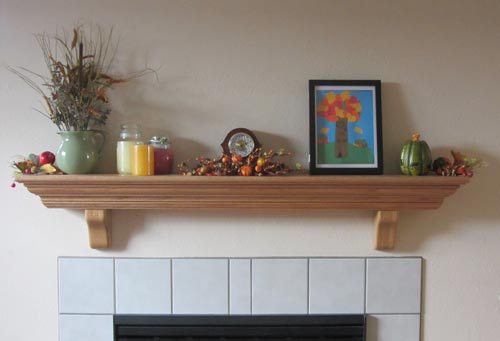 Do you use Pinterest? (Be warned: it can be addicting!)