Free Journal Cards – DST November 2013 Blog Train
I decided to take part in the DST November 2013 Blog Train as inspiration to get some scrapbooking done for myself and to make some more freebies for my blog. It worked – there's nothing like having a goal with a deadline to get the motivation going!
I am deviating from my normal giveaway of templates to instead give away some journal cards. These 3×4 journal cards could easily be used in your Project Life layouts or any regular layout.
You can click on the image below to be brought to my page full of free digital scrapbooking downloads.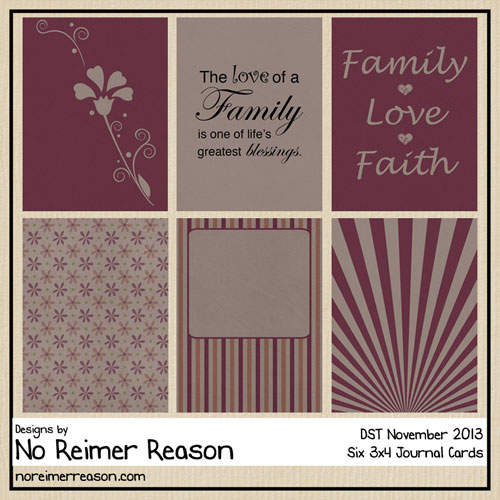 Hope you can put them to good use!
If you are following the blog train, your next stop is: Pixel Scrapper
The previous stop was:Â Brenda's Scrap Design
If you want to take a look at the blog train in its entirety, it can be found here.