Free Digital Scrapbook Kit – Tea Party
Here is my round four submission to the designer contest at Stone Accents Studio. This round we were able to show our own style, choosing our theme and color palette. How fun! I chose "Tea Party" because I have a 3yo daughter with some Tea party pictures to scrap. 🙂
Most of the papers and many of the embellishments are generic enough to be used for other layouts too. I think versatility is important for any kit I design or purchase.
This kit includes 18 papers and 40 embellishments. (Not all embellishments are shown on this preview.)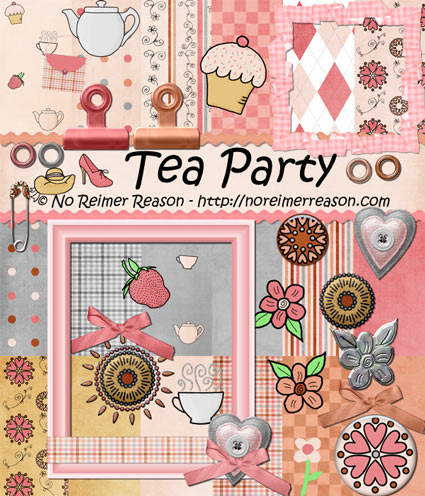 I will have another freebie related to this kit sometime in the next couple of days too. Thank you for your support and your lovely comments.