Sweet Child of Mine – FREE Digital Scrapbook Papers
Wow, I cannot believe it has been over a year since I created a free digital scrapbook kit for you all to download! I guess Bree was born not long after the last kit, so my evenings aren't as leisurely or free as they used to be. 🙂
But you can't be mad at Bree, since she was the inspiration for this latest kit. LOL.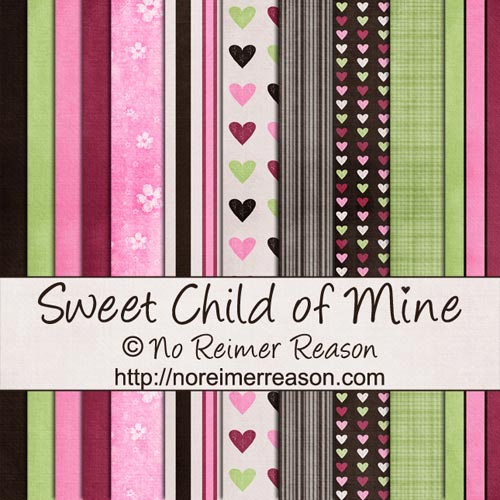 You can click on the preview image above to be taken to my page containing all of my freebies available for download.
I have a few coordinating embellishments that I hope to post later.
Comments are always appreciated if you download.