What's in the WorkBox: Kindergarten edition
I really enjoy seeing samples of what others are using in their workbox system. It was blog posts by other homeschool moms showing how they used their workbox system in their school day that inspired me to want to give it a try. I also am hooked on seeing what curriculum and creative ideas others use with their kids.
So, here is my first "What's in the box Wednesday" post. Except the day I took the photos was Thursday and I am posting it on a Saturday. Oh well, it still will provide a glimpse of our school days this past week.
The Usborne Book of Living Long Ago: I love this history book and its illustrations. Even I feel like I am learning as I read it out loud to Adrianna. This week, we read about "Chinese Ways" from 500 years ago.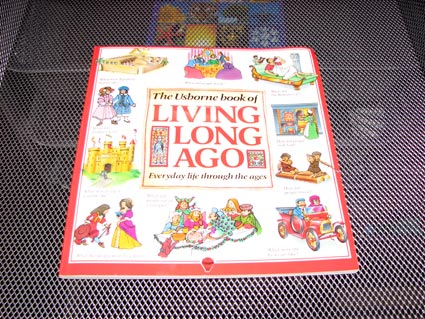 The Usborne Children's Encyclopedia: Like the book above, this is another amazing book from Usborne. It contains science and history. This week we read about Ming China around 500ish years ago. This book also has a website with many linked resources to supplement and enhance whatever subject you are studying. Adrianna and I used google to search for images of the Great Wall of China.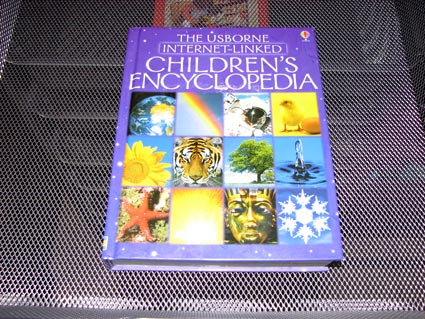 I Can Read It! Book 1: This particular subject (reading) tends to be one of our most difficult to complete each day in terms of motivation on Adrianna's part, so I always try to put it towards the beginning of our day, basically so we can get it over with. I also try to sandwich it between two books that I read out loud to her so that the subjects before and after are easier for her.
She is doing well with her reading and can read or sound out consonant-vowel-consonant words pretty easily when she wants to.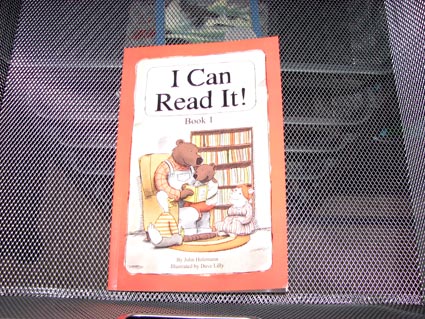 The Light at Tern Rock: A fiction read-aloud book that we read through this week. She wasn't as into it as some of the other read-alouds we've done in the past with the Sonlight curriculum.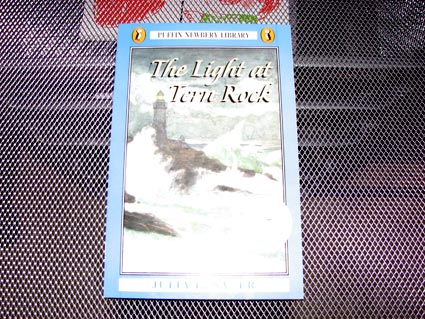 Explode the Code 1: Our writing curriculum which basically is a workbook of activities to get her thinking, reading and writing vowel-consonant-vowel words. She usually does very well with these.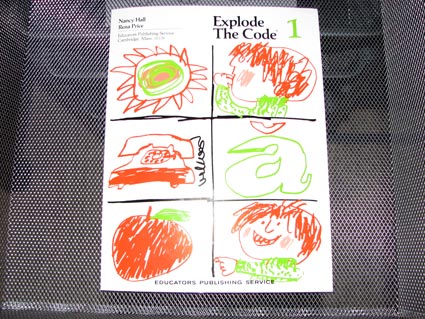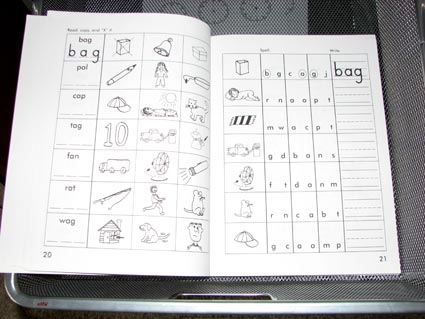 For math, one thing we are currently working on is learning how to tell time on both regular and digital clocks. So far we have worked on the full and half hours. These worksheets I found for free online and are not part of our normal curriculum. We also practice identifying the time using a whiteboard, on which I write a digital clock time, and by moving the big and little hands on some clock faces that came with our Saxon Math curriculum as a manipulative.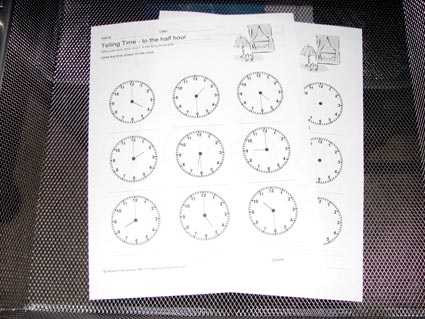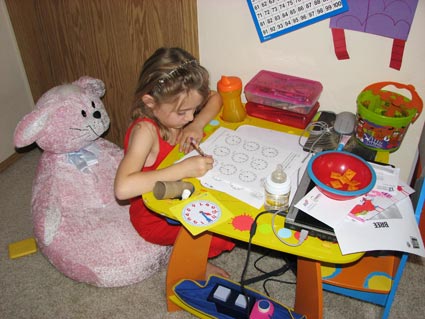 Weather: For science right now we are learning more about the weather. This week we discussed how animals adapt and survive different weather by their fur coats changing color or by migrating.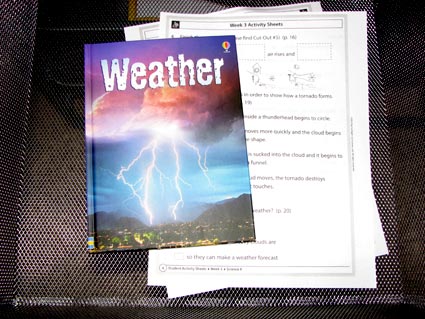 National Geographic Kids Magazine and Great Migrations Map from the National Geographic Magazine: We recently subscribed to National Geographic and also National Geographic Kids. I was so excited to see the first kids magazine that we received talked about animal migrations since that lined up with what we talked about in our Science class. And even better was the fact that one of our recent National Geographic magazines included a map of animal migrations as well. Love it! So these made it into a workbox to expand upon animal migrations this week.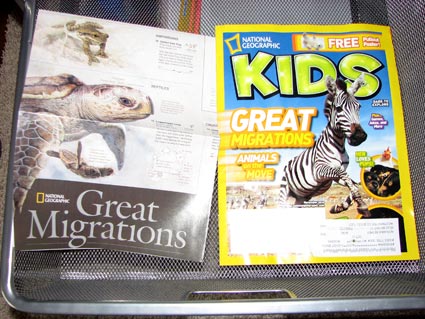 Arts/Crafts: I try to include some fun projects or even small dollar store toy incentives in our workboxes from time to time. Adrianna loves to paint, so these new paints and brushes were a big hit.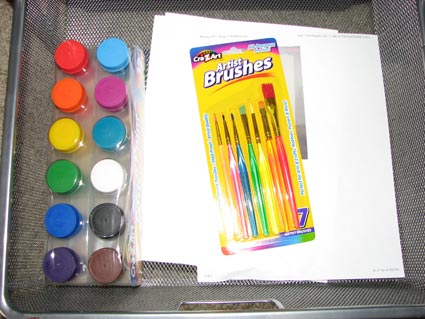 With our new paint, we painted Adrianna's hand and made a turkey out of it. I found the idea on Itsy Bitsy Learning. My little girly-girl decided to add a crown, a bib, and jewels at the ends of the turkeys feathers.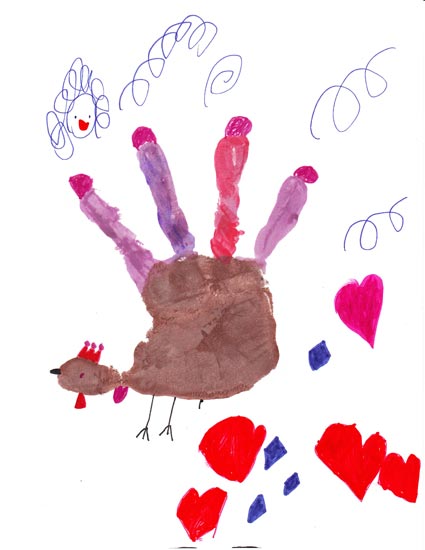 For more workbox ideas, you can visit Confessions of a Homeschooler every Wednesday.