First Day of Kindergarten and Homeschooling
This past week marked my daughter's first day of Kindergarten and also our first week of homeschooling. Two very big firsts for our family!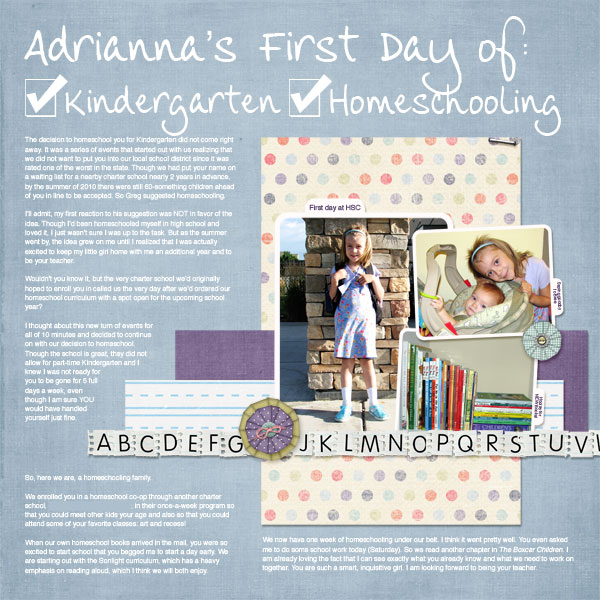 Credits: Kit is "A New Day" by Sweet Shoppe Designs, the lined paper is from Misty Cato's "School Girl" kit, ABC border is from Quirky Twerp's "Little Classroom Borders" (FREE), Template is by ChrissyW.