Free Digital Scrapbook Template – #10
Finally, another free scrapbook template for you.
Here is the layout I used to create the template. Unfortunately I cannot include the paper curl shown on the layout, since that isn't my original design. But I tried to create a paper tear as a substitute. It is my first attempt at making one (after reading through three tutorials), so hopefully it will work okay. 🙂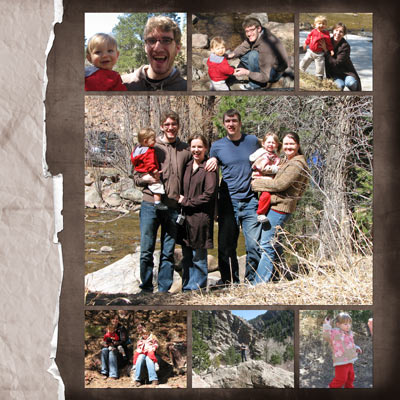 Credits: Paper curl and texture overlays by Pineapple Plantation
Click on the template preview below to download.

Thank you for all your wonderful comments. They always make me smile. I enjoy being part of such an encouraging community.